Finishing touches for legislation as documents sent to Attorney General
Public Enterprise Board to be established to appoint top management in all SOEs
CPC highest loss-maker at Rs. 18 b, SriLankan Airlines Rs. 16.4 b, SLPA Rs. 9.5 b, SLTB Rs.4 b
By Chathuri Dissanayake

As State-run strategic business entities continue to make losses the Public Enterprise Development Ministry is adding the final touches to introduce the Public Enterprises Act within three months to restructure management, reduce losses and wastage, a top Government official said.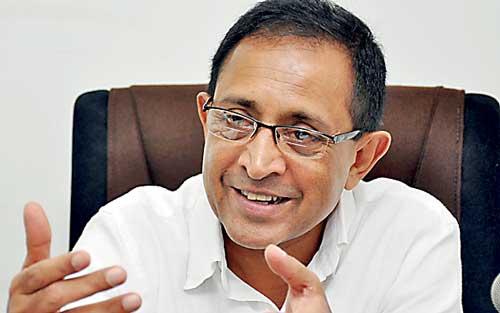 "The Bill to govern all State-run commercial entities has been sent to the Attorney General for legal counsel," Minister Kabir Hashim told Daily FT.

The new Act will have provisions to restructure and manage State-Owned Enterprises differently to the current system of management through line ministries, which the Government admits is excessively politicised.
In 2015 alone out of 55 State-owned business enterprises considered strategic only 39 recorded profits totalling Rs. 121 billion while 16 entities recorded a total loss of Rs. 57 billion.

The Ceylon Petroleum Corporation recorded the highest loss of Rs. 18 billion while SriLankan Airlines was the second-highest loss-maker at Rs. 16. 4 billion. The Sri Lanka Ports Authority (SLPA) also made a whopping loss of Rs. 9. 5 billion last year alone while the Sri Lanka Transport Board continued its loss-making trend recording a loss of Rs. 4 billion. The fifth-largest loss-maker for the previous year according to data released by the Public Enterprise Development Ministry was Lanka Sathosa Ltd. recording a loss of Rs. 3.6 billion.

An Interim Public Enterprise Board has been appointed to draft the Bill and was led by Ceylon Beverage Holdings Plc and Lion Brewery Plc Director and CEO Suresh Shah. The committee has drawn up a new central mechanism to make appointments to run commercial entities and monitor them. The nine-member committee is made up of two State officials and private sector professionals including legal and restructuring experts, the Minister said.

Provisions to set up a Public Enterprise Board (PEB) responsible for all board appointments at State-run commercial entities will be established under the new legislation. The PEB will be appointed through the Constitutional Council, limiting any political influence, Hashim said.

"This will ensure a non-political approach in appointments. The PEB will consist of private sector professionals and Government officials as well," he said.

The PEB will be responsible for restructuring exercises, the appointment of senior management positions and monitoring the performance of all State-owned business entities.

Public Enterprise Development Deputy Minister Eran Wickramaratne last week said the Government was trying to take corrective measures to reduce losses incurred through the new Act.

The Bill also has provisions to monitor the performance of the institutions and governance practices of the appointed boards. In 2014, losses made by only 60 commercially-run public enterprises out of 250 Government entities accounted for Rs. 600 billion, equivalent to half of the Government's revenue.

The Public Enterprise Board will also monitor the performance of the institutions and appoint boards to the said institutions. Key Performance Indicators (KPIs) will also be set to measure social and commercial returns earned by the institutions and good governance practices.