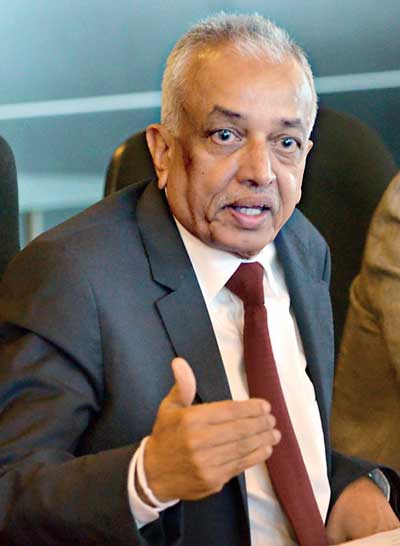 By Uditha Jayasinghe

Responding to an oft-repeated request from the business community, a National Trade Policy will be rolled out next month parallel to negotiating trade agreements with China, India and Singapore, a top official said yesterday, as the Government eyes conclusion of all three deals before March 2017.

China would kick off trade negotiations with a delegation to Colombo from 2-4 August, while India would follow close on their heels from 9-10 August to push forward discussions on the Economic and Technology Cooperation Agreement (ETCA). Singapore will send its representatives in mid-August as the Sri Lankan Government forges ahead with its plans to increase exports and investment. Talks will centre on creating a framework for potential sectors so they can be deepened in the coming months.

Under the current timeline, the Government hopes to conclude discussions with India and Singapore by December 2016 while the FTA with China could be signed as early as the first quarter of 2017. Currently the Government has formulated a document, referred to as the Working Draft, outlining Sri Lankan targets for ETCA and areas for future discussions, which would be released over the next few days on the Development Strategies and International Trade Ministry website to promote transparency.

In an effort to improve transparency, all trade deals will also be presented in Parliament a month before they are due to be signed and would be open to debate if necessary, assured Development Strategies and International Trade Minister Malik Samarawickrama, who was unyielding in his insistence that the trade deals, especially ETCA with India, would not deprive locals of employment opportunities.

The Government will also aim to remove the existing quota on apparel exports to India as the eight million piece limitation made it "useless" for local industry.

The Government, he insisted, has followed a stringent transparent system of consultations with the United Professionals Movement (UPM), business chambers, associations and professional bodies to obtain their input on the upcoming negotiations and the national trade policy. A draft of the National Trade Policy will be released to stakeholders for feedback at the end of this month before it is finalised in August.

"Never before has a Government put in place such an exhaustive consultation process. We are even in talks with the Government Medical Officers Association (GMOA). I call on the Opposition politicians to also join us so that we can move these trade agreements forward for the benefit of the country," he told reporters. Minister Samarawickrama has already proposed setting up a Working Group in Parliament with the membership of Opposition politicians to receive updates of trade deals.

Under the China FTA, the Government is focusing on apparel, tea, gems and jewellery, rubber, coconuts and spices as key industries, with plans to include a priority tariff line for competitive Sri Lankan products that would go into immediate effect on signing of the agreement. Beyond the FTA, Chinese officials are also in discussions with the Sri Lankan Government to secure 15,000 acres of land for a special investment zone, Minister Samarawickrama noted, adding that the Government was currently assessing potential land for the venture.

Even though a special economic zone has been proposed in Hambantota, it will not be exclusive to Chinese investors as other countries including Japan, India and Singapore have expressed interest in starting ventures in Sri Lanka, said Agency for International Trade Advisor K.J. Weerasinghe, who has participated extensively in discussions with other countries.

"India is keen on pharmaceuticals and automobile parts. We want to invite technical institutes from Singapore to set up in Sri Lanka to bridge the skills gap needed for workers," he said.

Kandy, Hambantota, Meerigama, Horana and Kurunegala are possible areas for new investment zones to be set up along with regions in the north and east. "We want this to be inclusive development. We are going into these trade agreements with an open mind but with the intention of getting the best possible deal for the country," Minister Samarawickrama said.