---
Leader of coalition partner SLFP and former President warns sacking minister will not stop implosion within Govt. unless it gets back on track soon
Says Govt. must understand suffering of people and take the right path
Claims ad hoc agriculture policies ruined farmers; laments LPG issues remain unaddressed
Says 20A must be abolished and 19A reintroduced if Govt. is to move in the right direction
Former President Maithripala Sirisena warned yesterday that the removal of one minister will not be able to prevent the inevitable implosion within the Government unless it understands the suffering of the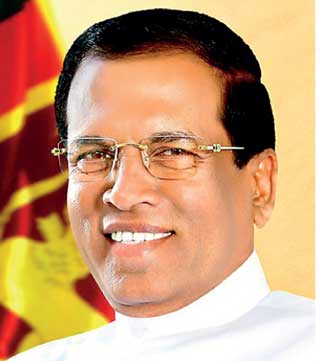 Maithripala Sirisena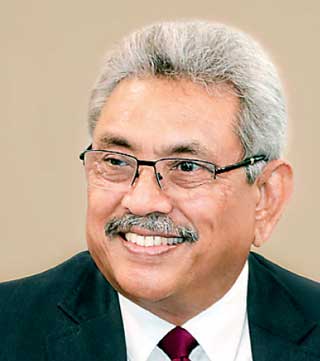 President

Gotabaya Rajapaksa
masses and gets on the right path.

"As far as I can see, the Government will not be able to salvage the situation unfolding in 2022 by removing one minister. If the Government learns and does the right thing and understands the suffering of the people, then the inevitable implosion can be prevented," Sirisena said while addressing a public event yesterday.

Sirisena said that State Minister of Education Reforms, Open Universities and Distance Learning Promotion Susil Premajayantha was sacked by President Gotabaya Rajapaksa after he had been questioned by a reporter when he visited the weekly fair last Saturday on how the Government was faring and he had aired his views frankly.

"Susil was removed for his remarks but (State Minister Nimal) Lanza made a speech far more critical of the Government but there is no charge sheet against him. I know that they will not lay a hand on Lanza. That is because he knows everything,' the former President alleged.

Sirisena also said the ad hoc agriculture policies adopted by the Government have ruined farmers, while the current regime has been ineffective in dealing with the crisis caused by LPG cylinders explosions as well as shortage.

"Till today there has been no inquiry against those responsible at Litro Gas, and neither its chairman nor the Board of Directors have been asked to step down," he said.

Sirisena added that the Government is a coalition of 13 parties, and the SLFP which he heads, contributed significantly to the electoral victory in the last parliamentary election.

He added that the 20th Amendment to the Constitution needs to be abolished and the 19th Amendment reintroduced with some changes if the Government is to move in the right direction.

"Foreign countries didn't invest in the country by looking at who the country's leader is but looking at the policies they adopt," former President Sirisena emphasised.