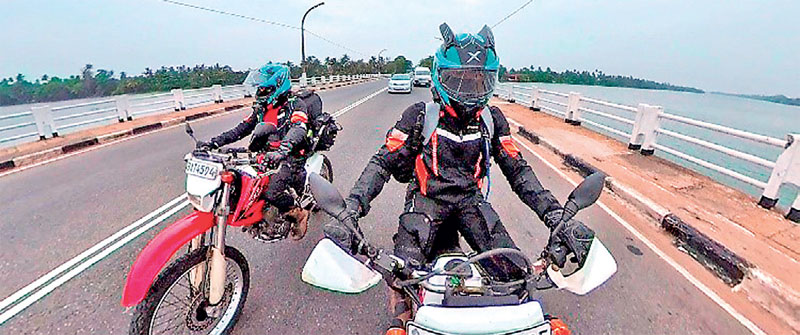 Sri Lanka Tourism recently hosted two social media influencers from Tamil Nadu, India, namely Shivaani Mathesh and Vishwa Sakthivel, who arrived with the purpose of going on an all island bike tour, covering all 9 provinces of Sri Lanka. Here is the duo passing the Kalutara bridge
---
Lists India, Russia, China, the UK, France, Germany, the Middle East, Nordic countries and Australia as focus markets
SLTPB Chief Chalaka Gajabahu says tenders to select social media and PR firms will be floated next week
Aims to work with 1,000 influencers throughout 2023 to make SL a year-around destination, convince globetrotters
---
By Charumini de Silva
---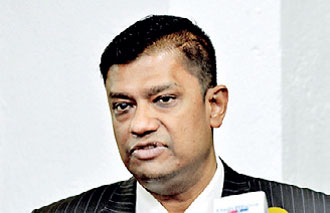 SLTPB Chairman Chalaka Gajabahu
---
Sri Lanka Tourism said yesterday it will not opt for a global communication blitz in 2023 but focus on nine key markets identified to capitalise on the boost experienced by the industry over the past six months.

"We are not going for a global campaign given the financial constraints. However, we are looking at nine top source markets to draw high-spending travellers to conduct an effective and holistic campaign to reach the set targets of 2023," Sri Lanka Tourism Promotion Bureau Chairman Chalaka Gajabahu told the Daily FT.

India, Russia, China, the UK, France, Germany, the Middle East, Nordic countries and Australia are the key focused markets listed by the SLTPB, where it hopes to conduct social media and PR campaigns by May 2023.



He also said that tenders will be floated next week to select social media and PR companies to drive the overall strategic marketing efforts.

Tourism accounts for close to 5% of Sri Lanka's economy. The industry is hopeful of achieving 1.55 million visitors and an income of $ 2.88 billion in 2023.

"In the interim, we are looking at mini-campaigns in China, Russia, the UK and the EU," he added.

Gajabahu also said Sri Lanka Tourism aims to work with 1,000 influencers throughout the year to ensure that the strategy will positively impact the arrival patterns in a spaced-out manner to make Sri Lanka a year-round destination.

"The objective is to create a sense of urgency to visit Sri Lanka," he added.

When asked about the financials for the promotional efforts this year, SLTB Chief said that a "decent" budget has been allocated for marketing activities.

"This industry is directly dealing with people and their mindsets. It is not as easy as getting down some goods, but rather we all have to provide evidence that the ground realities are safe and sound," he explained.

Although Cabinet approval was sought to conduct Sri Lanka's first-ever integrated global campaign in 2021, due to the COVID pandemic and foreign exchange crisis the strategy was not possible to be executed.