Free visa-on-arrival scheme for six months from today, for citizens from 48 countries
Immigration Chief estimates move will cause Rs. 4.3 b lost revenue
Tourism industry justifies bold initiative as critical


By Charumini de Silva

Sri Lanka will open up to the world from today, with the implementation of a free visa-on-arrival scheme for six months in order to boost tourism, which is suffering following the Easter Sunday terror attacks.

The launch of the initiative was formally announced yesterday by Tourism Minister John Amaratunga, at a forum chaired by Prime Minister Ranil Wickremesinghe and attended by industry professionals and diplomats.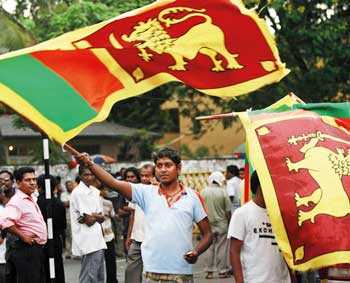 The 49 countries whose citizens are eligible for free-visa-on-arrival are: Austria; Australia; Belgium; Bulgaria; Canada; Cambodia; China; Croatia; Cyprus; Czech Republic; Denmark; Estonia; Finland; France; Germany; Greece; Hungary; India; Indonesia; Iceland; Ireland; Israel; Italy; Japan; Latvia; Lithuania; Luxembourg; Malaysia; Malta; Netherlands; New Zealand; Norway; Philippines; Poland; Portugal; Romania; Russia; Singapore; South Korea; Slovak Republic; Slovenia; Spain; Sweden; Switzerland; Thailand; the United Kingdom; and the United States of America.

The Government expects a substantial increase in tourist arrivals through this move, though there will be a loss of revenue for the Department of Immigration and Emigration.

"We will review the initiative after six months. If it is not beneficial, we will suspend this program. This is just a trial," Minister Amaratunga said.



Immigration and Emigration Controller General Pasan Ratnayake said they estimate a loss of Rs. 4.3 billion for the next six months. He also said that the Government would have incurred a loss of Rs. 1.5 billion during the first three months post-Easter Sunday terror attacks due to the drastic drop in tourist arrivals.

Justifying the move, Sri Lanka Tourism Promotion Bureau (SLTPB) Chairman Kishu Gomes said that increase in arrival numbers was just one aspect of the program, and most importantly it sends out the message to the world that Sri Lanka is a tourism-friendly nation.

"Numbers need to come and that is the end game, but the other benefit is that going out to the rest of the world and saying we are a tourism-friendly country. I think that positive vibe will certainly help us achieve our desired goals," Gomes added.

Immigration and Emigration Controller General Ratnayake encouraged all tourists to submit applications online on the Department›s official website www.eta.gov.lk for electronic travel authorisation (ETA), to avoid delays at the airport, while noting the airport will also have an on-arrival visa facility.

He also said that the Immigration and Emigration Department was revisiting application procedure, and that there will be more simplified application forms introduced in the near future.