---
Ex-PM says a political discussion key to coming up with comprehensive strategy, acceptable to public and all stakeholders, to combat COVID-19 spread
Warns spread of COVID-19 could accelerate during festive seasons/General Election activity
UNP Leader also writes to EC, asking what advice it proposes to give Govt. on holding of General Election on 25 April
1,719 people under quarantine at present in SL; 18 positive cases so far
Globally nearly 155,000 infected, 5,800 dead in 139 countries
Former Prime Minister Ranil Wickremesinghe yesterday wrote to President Gotabaya Rajapaksa, requesting him to summon a meeting of all heads of political parties and other relevant bodies, agencies, and authorities, so as to work out a comprehensive strategy to combat the spread of the novel coronavirus COVID-19 that is acceptable to the public and all stakeholders.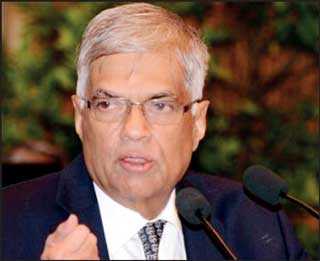 UNP Leader Ranil Wickremesinghe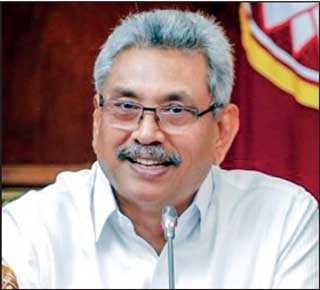 President Gotabaya Rajapaksa


The Government yesterday said there are 1,719 persons currently under quarantine at 10 centres as a precautionary measure to prevent the spread of COVID-19. As of yesterday, 11 persons have been tested positive, with the latest being a 45-year old Sri Lankan arriving from Germany with a native who was earlier identified as positive.

Globally, COVID-19 has killed 5,796 people and infected 154,620 across 139 countries and territories, according to a tally by global news agency AFP.

"I believe a comprehensive acceptable plan needs to be designed, not only to prevent the spread of coronavirus but also to mitigate the arising social economic problems," the UNP Leader said in his letter.

He said with the upcoming festive seasons, the Sinhala and Tamil New Year, Easter, and Ramadan, together with General Election activity, the spread of the virus will accelerate, affecting all sections of the community, small businesses, farmers, Government and private sector employees, and all others.

Wickremesinghe said that the Government has announced it has evolved a plan to overcome the spread of the disease, but there is the "need for this plan to be placed before the public to overcome their fears."

Separately, the UNP leader also wrote to the Chairman of the Election Commission Mahinda Deshapriya, requesting for information on what steps it proposes to take to minimise the spread of COVID=19 and what advice it would give the Government and other relevant authorities on the holding of the General Election on 25 April.