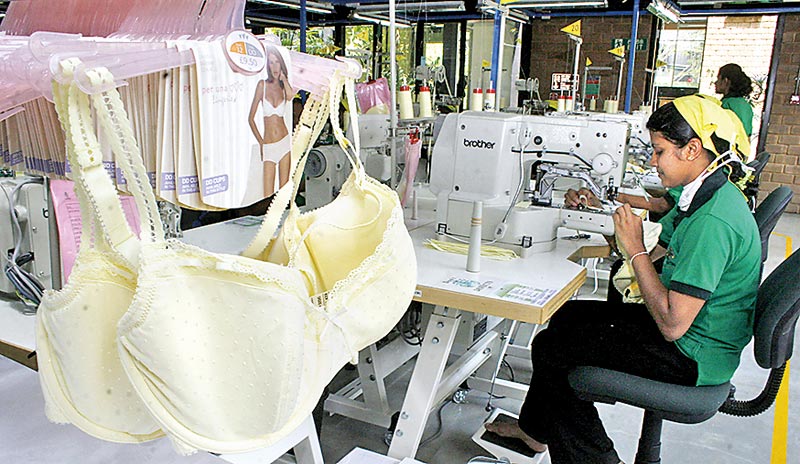 ---
Banking sector credit to private sector jumps by 15% to Rs. 134 b, enhancing first 8 months' figure by Rs. 625 b
In 2020 private sector borrowing was only Rs. 374 b
Net credit to Government up Rs. 168.7 b in August but that to public corporations dips by Rs. 4 b
---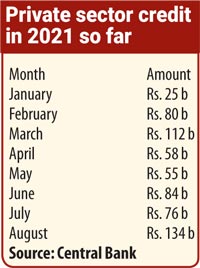 Private sector borrowing has spiked to a record Rs. 134 billion in August, propelling the first eight months' figure to Rs. 625 billion.

August borrowing reflects a high 15% growth and comes notwithstanding the COVID-19 pandemic and its impact.

Analysts attributed the record borrowing to rebound in business sentiment prior to the third-wave-induced lockdown.

Prior to August, the highest private sector borrowing was in March at Rs. 112 billion. Analysts said the August 2021 figure is also the highest in recent years. In March last year, private sector credit amounted to Rs. 118 billion.

As at August 2021, credit to the private sector stood at Rs. 6.79 trillion, up from Rs. 6.17 trillion as at end 2020. In the entirety of 2020, credit to the private sector rose by Rs. 374.1 billion or 6.5% year-on-year.

End August credit also reflects the current year has comfortably surpassed the full 2020 borrowing by Rs. 251 billion. It also has outperformed as against expectations of moderation expressed by some analysts a few months ago.

Robust credit growth was fuelled by low-interest-rate regime, and following the Monetary Board decision to tighten its stance effective 1 September, lending rates have begun to rise, though marginally.

The Average Weighted Prime Lending Rate (AWPLR) last week rose by 29 basis points to 6.71% compared to the previous week. It was around 5.87% as at 20 August and 6.32% a year ago.

Banking sector's net credit to the Government in August also rose by Rs. 168.7 b, reflecting a 48% increase, up from 45.7% gain in July. As at August 2021, net credit to the Government stood at Rs. 5.68 trillion as against Rs. 3.83 trillion a year ago.

Outstanding credit to public corporations, however, declined by Rs. 4 billion in August 2021 to Rs. 1.136 trillion from July but higher in comparison to Rs. 1 trillion a year ago.

Central Bank data showed Broad Money (M2B) expanded by 21% on a year-on-year basis in August.