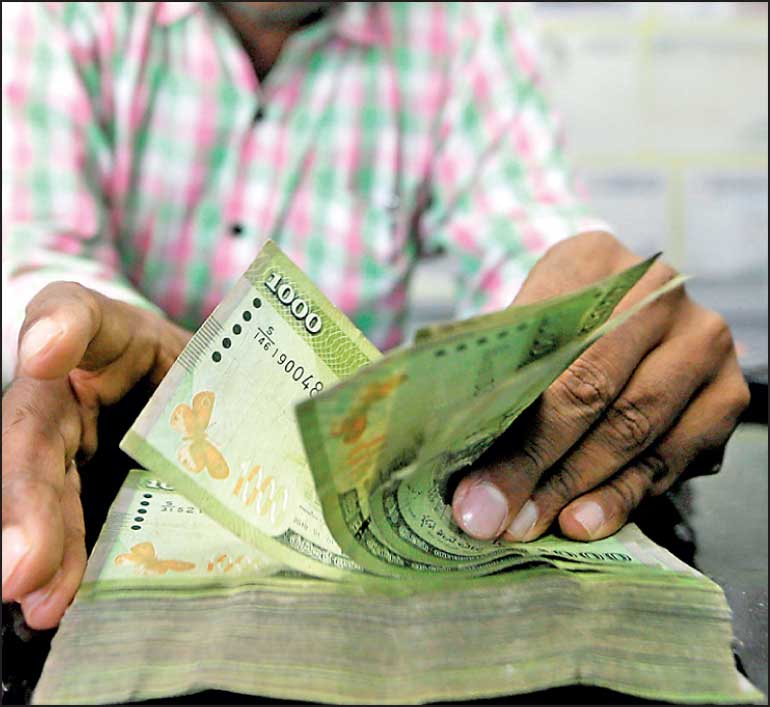 Cumulative figure as at end-Nov. tops Rs. 6.9 t mark
---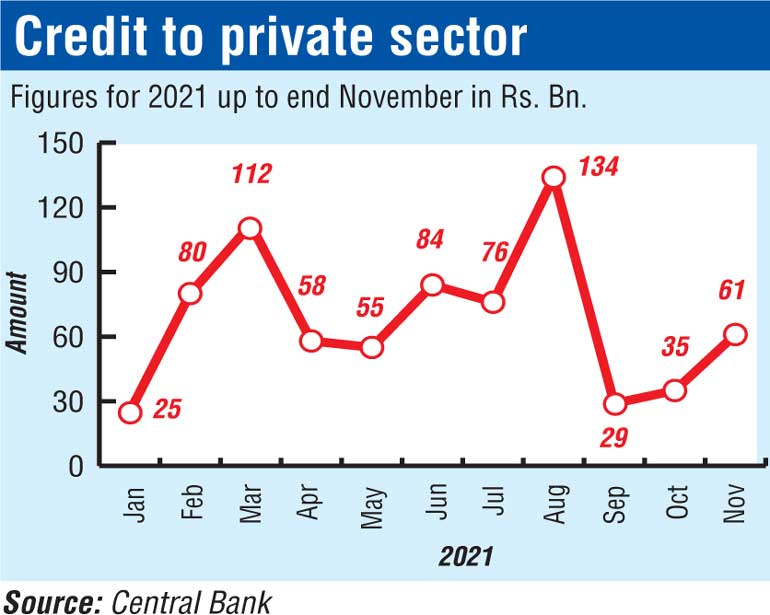 Private sector borrowing is on the rise again in tandem with improved economic activity post-last COVID restrictions and rapid vaccinations resulting in the cumulative figure to surpass the Rs. 6.9 trillion by end-November.

As per the latest data from the Central Bank, credit to the private sector rose to Rs. 61 billion, a three-month high, and despite a pick-up in interest rates since the August revision in CBSL policy rates.

Cumulative credit to the private sector amounted to Rs. 6.92 trillion in end November, up from Rs. 6.86 trillion in October and Rs. 6.09 trillion a year ago. Year-on-year (YOY) November reflected a 13.6% growth, whilst in October the growth was 13%, and a year ago, 6%.

Whilst lending by Domestic Banking Units (at Rs. 6.4 trillion) has maintained a consistent growth of 13% in recent months, private sector borrowing from Overseas Banking Units has seen sharp rise, by 19% to Rs. 500 billion in November, and by 17% in October, though from a year ago it was static.

Average Weighted Prime Lending Rate (AWPR) last week amounted to 8.61% as against 5.8% a year ago. The Average Weighted Lending Rate (AWLR) was 9.79% as at end November, up from 9.49% in October and 10.55% a year ago. New lending rate was 9.18%, 8.78% and 8.71%, respectively.