---
Apparel says industry has suffered "triple whammy," could contract by 40%
Brandix boss warns of job losses; says apparel SMEs have warned they will not be able to pay salaries from April
Tea benefits from panic buying but on the lookout for new markets
Dilmah says time to focus on national quality infrastructure, step up branding and value addition
Rubber sees massive demand due to virus-fed glove needs, seafood exports buoyant
EDB Chief reiterates challenge is long-term as 2020 merchandise exports forecast reduced by over $ 7 b
Transhipment business in Colombo Port hit; non-clearance of import containers creates space issues
Biz leaders tell private sector to accept new normal, be quick to adjust
In a wide-ranging discussion covering the challenges currently faced by Sri Lankan businesses, an expert panel yesterday reached a common consensus that – in the absence of a COVID-19 vaccine – industries need to be quick in adjusting to "new norms" of doing business.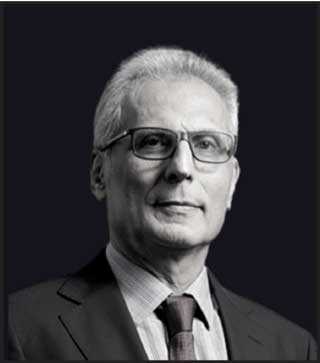 Ashroff Omar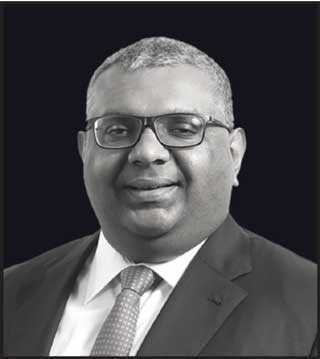 Prabhash Subasinghe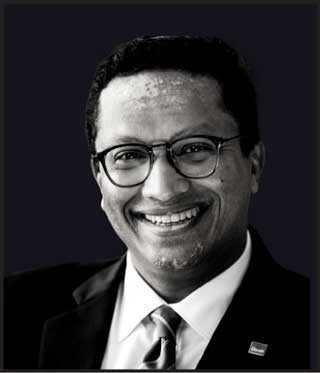 Dilhan Fernando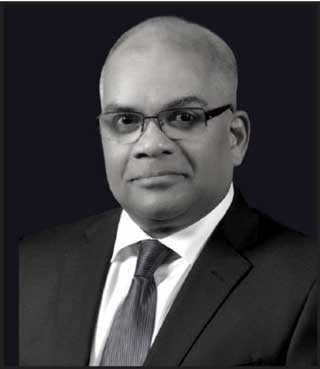 Romesh David


Tasked with mitigating the recession facing the country in the months ahead, the panel discussion organised by think-tank Advocata, consisting of leaders from across a variety of industries, highlighted that a fundamental rethink of Sri Lanka's export strategy as crucial for any revival.

As per the latest findings by the World Bank, Sri Lanka's economy could contract by as much as 3% this year. The extent to which this would impact businesses however varied from industry to industry, as did the mechanisms that needed to be put in place.

Export Development Board Chairman Prabhash Subasinghe summed up the export industry's dilemma when he said 2020 earnings forecast for merchandise exports has been reduced by over $ 7 billion. "This means Sri Lanka will not have that much money during the year, and we have to accept this as reality and strategise," he added.

It was the apparel sector though that was undoubtedly the worst affected, a fact that Brandix CEO Ashroff Omar did not sugar-coat in the slightest.

"Post-COVID-19 we have suffered a triple whammy as an industry," stated Omar bluntly at the Advocata webinar.

"The supply, demand, and production sides have combined for a perfect storm; the industry has come to a standstill."

According to Omar, China – which accounts for roughly 40% of Sri Lanka's textile imports – shutting down trade resulted in Sri Lankan factories shutting down, as they were unable to import raw material. Meanwhile on the demand side, buyers have been forced to push back purchases – in some instances cancelling them altogether – while many have also requested extensions on payment terms. This, explained Omar, has resulted in a cash crunch and knock-on effect across the industry.

"All the raw material, work-in-progress and finished product has got stuck. Which has resulted in factories here asking for extensions from their own suppliers. Everybody's trying to balance cash flow."

The only saving grace, so to speak, is the high demand for personal protective equipment (PPE), which Omar admits is an area which many in the apparel sector have been looking towards, though this still requires the importing of raw materials from China, and it fails to resolve many of the existing problems – such as the skeleton staff on factory floors and the Government-imposed curfew – which Omar acknowledges cannot be lifted haphazardly.

In the short to medium term, what this means is that there will be "massive" job losses in the sector, with Omar predicting an industry-wide demand contraction of about 40% across 2020, though he believes the period from April through June could see as much as an 80% drop.

To add to this, Omar is acutely aware of similar problems facing other major players such as China, Bangladesh, Indonesia, and Malaysia, which he says will more than likely result in a price war.

"Unless of course there is a vaccine, then happy days again. But you cannot plan that way.

"With the apparel industry you have factories with 500-5000 workers, and the trickle effect means the whole chain will get impacted. I believe May will be a very rough month for us. We do not see a good situation up until September at least.

"The bigger companies will be able to pay the basic wage for a couple of months more, but the smaller companies will struggle. The big problem is the cash flow; the SME sector has categorically stated they cannot pay salaries from April."

Transshipment travails

For Sri Lanka's shipping lines and terminals, meanwhile, the COVID-19 pandemic could not have struck at a worse time, with South Asia Gateway Terminals CEO Romesh David referring to it as a "perfect storm", despite the Colombo Port operating at 100% throughout.
"Traditionally in the first quarter there is a reduction in capacity anyway, because of the Chinese New Year, which is around 6-10%. But because of the supply shock from the closure of the Chinese factories, that translated into about a 20% cut in demand," explained David.

"With China having opened up again, the demand shock has set in and the demand has fallen off a cliff in the primary buying markets."

To add to this, Sri Lanka accommodates about 40% of the traffic from the Far East to Europe; Sri Lanka, as David put it, is "slap-bang in the middle of Asia-Europe trade".

"We have both Far East imports and the South Asia exports to Europe. From a lines perspective, the forecast that we see are all indicative that over the next 12 weeks we're going to see a reduction in demand, that the lines will correspondingly try and match with reduced supply with anything in the order of 20-30% of available capacity.

"In Q1 up to the 31 March volumes were largely flat. In March alone we had a 5% drop, and then in the first 15 days of April we had a 23% drop in volumes across the board."

This is was then exacerbated for by India's shutdown; about 55-60% of Sri Lanka's total transshipment volumes come from India and Bangladesh. All this combined could see shipping lines coping with losses for years to come, explained David.

"If the lines are unable to match this supply in order to keep rates reasonably stable, they're looking down the barrel at like a $23 billion loss, which effectively takes away about 8-9 years earnings' in one year alone."

Aside from this, there has also been a major issue surrounding the movement of goods in and out of the port, as the restricted movement of goods due to the island wide curfew have seen a marked reticence among importers to clear cargo. While terminals have extended free storage for up to a month, this is not tenable in the long term.

For David, one of the few positives to take away from this is the forced shift to e-commerce the port has had to undergo, where a lot of goods have moved through the terminal with "zero interface with people".

"I think that now that we have moved on, and customs and the ports have seen that cargo can move with complete electronic transactions – I think it's important that we make this shift inexorable.

"Something 30 years in the making has happened in two weeks."

Opportunity for tea

Things however were not as bleak for those in the food and agriculture sectors, more specifically the tea sector. Dilmah Tea CEO Dilhan Fernando revealed that the panic buying that took place in March following the announcement of curfew measures in the country led to double digit growth for last month, while demand for tea too remains strong.

"Where the market conditions are concerned demand is strong," he stated. "If you go back to 2008 or 2000, tea was least affected. As an essential product, as a daily staple, and as a very affordable product, whether premium or value segment, it has been the least affected among food items."

Aiding this resilience, much like for shipping, has been the shift in focus to e-commerce. The Colombo tea auction held its first ever e-auction earlier this month, and Fernando reveals that many buyers from an older demographic have been "forced to become comfortable with technology."

This however does not mean the plantation sector has not faced its share of problems, with ensuring payments a major obstacle in the past few weeks.

"The people have been the most important criteria, because getting money into the hands of workers has been very difficult," explained Fernando. "We're working with telecom providers and banks to transfer money. It is possible as a plantation entity to bring in food and make it available through the estate welfare structure. But obviously there is a wider problem of farmers unable to get their produce out, money into their hands."

For Fernando though, the silver lining through all of this is that it may force Sri Lanka to finally re-evaluate its traditional export channels.

"We are too reliant on our traditional markets – Iraq and parts of the Middle East – too reliant on bulk tea. We have failed to build identity differentiation in branding," he explained.

"What this crisis has done is that it will accelerate the need for Sri Lanka to reassess its policy in relation to tea and its agricultural commodities – and value addition primarily."

He said it was important for Sri Lanka to strengthen the national quality infrastructure and formulate minimum domestic standards for smallholders to aspire to, as part of the country's push to increase value addition and branding.

"In the post-COVID-19 era we can't go back to business as usual. One doesn't bank the number of kilos of tea, but the dollars earned," Fernando emphasized. He also said that proper branding and value addition must be pursued for cinnamon, pepper, and cashew. Greater focus on ethical and sustainable agriculture will help the rural economy and empower the farmer, he added.

Boost for rubber and seafood
Another industry that has done exceedingly well in the context of the current economic climate is the rubber sector. Sri Lanka is currently the largest manufacturer of solid tyres in the world, something which has been given a boost after the Government named it an essential service.

According to Sri Lanka Export Development Board (EDB) Chairman Prabhash Subasinghe, this has allowed much of the pent-up demand to be serviced in recent weeks.

"Fortunately for the rubber industry it's been considered an essential service, so most of the factories have been active over the last two weeks," he explained.

"Some of the biggest companies in the tyre business in Sri Lanka are also foreign-owned. Those companies are big enough to manage a crisis like this.

"There was a strong pent-up demand so most of the people at the beginning were exporting from stock, and some of the factories started operations around a week ago."

That said, Subasinghe expects material handling of rubber to follow global logistics trends. Therein if global logistics were to reduce, rubber too would see a downtrend.

For the Sri Lankan rubber sector though, material handling is not the be-all and end-all. With construction tyre and agricultural tyre manufacturing set to take centre stage, allied with a construction industry stimulus package from the Government, Subasinghe expects the industry to stay the course for the rest of the year.

"If construction does well, then construction tyres will do well. Agriculture tyres, which is a new sector for Sri Lanka, will do well simply because of the demand for food. Food security has become one of the most important topics.

"Rubber gloves, meanwhile, we're sold out for the entire year. We cannot supply the demand that is there. All the factories' priority right now is to get back to operation.

"Only with things that are related to the automobile sector there might be some concerns."

Aside from rubber, one of the least affected sectors has also been one of Sri Lanka's smallest. Seafood accounts for just under $300 million worth of exports annually, with the EU, US, and Japan its primary market, but according to Subasinghe, seafood is one that is poised to "do well going forward".

"The Government declared seafood as an essential service almost two weeks ago. The factories have been operational, the fishermen have been fishing, so we've been able to get raw materials," said Subasinghe.

The only problem that the industry has faced has been mainly in terms of shipping, with most of the seafood transported via airfreight and then the rest shipped by sea containers as cargo. The closure of Sri Lankan airports has therefore been a pronounced hit on the bottom line, though Subasinghe says this has been mitigated somewhat by the number of cargo planes still arriving in Sri Lanka.

"I would say over the last few weeks the industry has been operating at about 25% of what we used to. Being an essential service has certainly helped."

The strength of the global retail sector throughout the COVID-19 crisis has also been a boon, with demand stable throughout. Subasinghe reveals that exports are still reaching even some of the worst affected countries like Italy.

"I think people being at home have also been thinking, 'I would rather have some good food, we know SL is known for very good tuna,' and that's probably one of the reasons why the industry has been active."

Key takeaways

From this two-hour long discussion, expertly moderated by JB Securities CEO Murtaza Jafferjee, among the key takeaways has been the prominent role e-commerce is poised to play in the months and years ahead. Both the tea and maritime sectors have highlighted some major benefits in pushing ahead with e-commerce platforms, while elsewhere in the world apparel too greatly benefits from online trade.

Further to this, as EDB head Prabhash Subasinghe put it, exporters need to "identify the new norm" and the opportunities that come with it. Indeed, while in the short term the Government has been able to provide assistance, either by naming certain products essential goods or by pumping money into sectors such as construction, in the long run, it's clear there needs to be a rethink in terms of Sri Lanka's export strategy.

"Our export industry needs a structural change. We've been too dependent on agriculture and apparel," stated Subasinghe. He said food and agriculture products and pharmaceuticals are some of the high growth exports in the post-COVID-19 era.

But this focus on the future, urged Subasinghe, should come with a clear understanding of the stark reality of the present.

"People need to understand this is a crisis that nobody in the world has faced. People need to understand that if you can keep your job, that's a plus point. There is going to be austerity measures for all of us.

"The reality is that it's going to be tough and we're going to need to be able to face it."