---
Group revenue up 27% to Rs. 276.6 b and recurring Group EBITDA gains 17% to Rs. 45.74 b
FY23 bottom line lower by 35% to Rs.13 b
4Q revenue down by 11% and net profit dips by 70%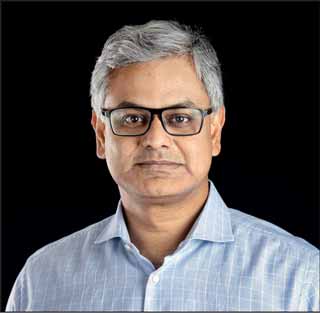 JKH Chairperson Krishan Balendra
Top blue chip John Keells Holdings Plc yesterday announced strong performance for the FY23 amidst challenging times.

Group revenue (excluding equity accounted investees) increased by 27% to Rs. 276.64 billion while recurring Group EBITDA increased by 17% to Rs. 45.74 billion. The FY23 performance was despite 4Q revenue declining by 11% to Rs. 67.8 billion and net profit declining 70% to Rs. 3.3 billion.

JKH Chairperson Krishan Balendra said the recurring Group EBITDA in FY23 was driven by the Transportation businesses, the significant turnaround in the Group's Leisure businesses and improved performance across other business verticals.

The overall growth was despite the significant EBITDA contribution of Rs. 6.30 billion from the Group's Property business, which included the revenue and profit recognition from the handover of the residential apartments and commercial office floors at 'Cinnamon Life Integrated Resort', compared with the absence of any corresponding revenue recognition in the current year.

The recurring Group profit before tax (PBT) decreased by 30% to Rs. 17.14 billion while the recurring profit attributable to equity holders of the parent decreased by 35% to Rs. 13.33 billion for the financial year ended 31 March.

JKH announced a final dividend of 50 cents per share (to be paid on 22 June) bringing the total to Rs. 1.50 per share for FY23.

Balendra said the final dividend proposed was whilst the Group recorded a strong recovery momentum and growth in profits, given the prevailing volatile and uncertain macroeconomic environment which could result in stresses on operating performance and cash flows and the pipeline of strategic investments such as the WCT-1 project.

The Transportation industry group recurring EBITDA of Rs. 11.96 billion in 2022/23 is an increase of 95% from FY22.
The Consumer Foods industry group recurring EBITDA dipped by 9% to Rs. 3.18 billion. The Retail industry group recurring EBITDA grew by 16% to Rs. 8.78 billion. The Supermarket business recurring EBITDA rose by 44% to Rs. 7.50 billion.

The Leisure industry group recurring EBITDA shot up by 127% to Rs. 8.60 billion. The Property industry group recurring EBITDA of negative Rs.265 million in 2022/23 is a decrease from Rs. 7.8 billion.

The Financial Services industry group recurring EBITDA grew by 28% of Rs. 6.45 billion with the strong growth in profitability was driven by both Union Assurance PLC (UA) and Nations Trust Bank PLC (NTB). The Information Technology sector recurring EBITDA rose by 68% to Rs. 758 million. The Plantation Services sector recurring EBITDA was Rs. 944 million as against Rs. 239 million in FY22.