Hambantota Port handover: PM says election promise fulfilled

Prime Minister Ranil Wickremesinghe accepts the first payment of $ 292.1 million from China Merchant Port Holdings on Saturday after the handover of the Hambantota port to a CMPort-led joint venture with Sri Lanka Ports Authority
By Ashwin Hemmathagama – Our Lobby Correspondent

The ceremonial handover of the Magampura Mahinda Rajapaksa Port took place on Saturday in Parliament in the presence of the top brass of China Merchant Group Ltd., with the first payment of $ 292.1 million made to the Government.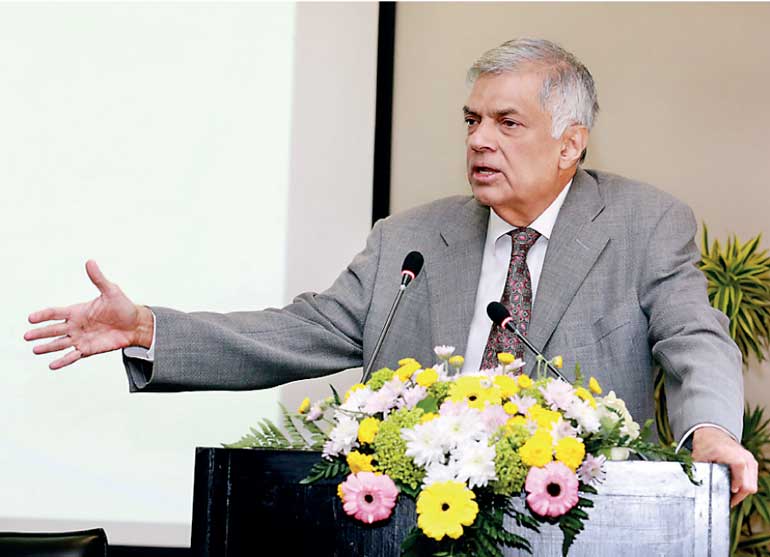 Prime Minister Ranil Wickremesinghe
Prime Minister Ranil Wickremesinghe officiated over the handover of operations of the port to the two joint venture companies - Hambantota International Port Group Ltd. (HIPG) and Hambantota International Port Services Ltd. (HIPS). According to the Prime Minister, the Unity Government has completed an election promise to put the loss-making Magampura Mahinda Rajapaksa Port on the right track and to use it as a launch pad for regional development.


"We pledged to make it a busy port. The first step toward that goal was taken today and economic zones will be established in the Hambantota area. Tourism as well as industries will develop, which we have observed in other economic zones in the country," he said.


Based on the plans, the Ruhuna Industrial Development Corporation, which will be instrumental in developing Ruhuna into an industrial zone, and hundreds of factories will be set up under the project. Among these will be an oil refinery, a dockyard and a cement factory.


Receiving the payment, the Prime Minister stated that the port would no longer be a burden to the country. "We received the first payment today and this is the first time after 25 years that our foreign reserves received approximately $ 300 million.



This is a significant amount and we will deposit it in a special account," he added. Based on the project, the development entering the Magampura Mahinda Rajapaksa Port will continue to infuse foreign remittances into reserves while developing the country.


"The country is on its way to being the hub of the Indian Ocean. Sri Lanka is part of the modern maritime silk route. We have three ports, one in Colombo, one in the South in Hambantota and one in the East in Trincomalee. I extend my sincere gratitude to the President of China Xi Jinping and the People's Republic of China for joining hands with Sri Lanka to reach its goals," he added.