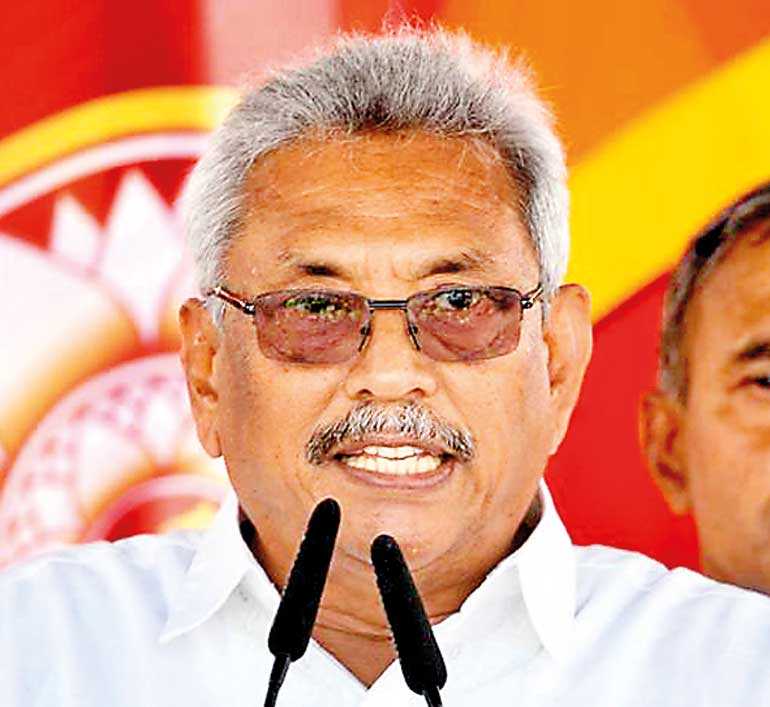 President Gotabaya Rajapaksa
---
New President will preside at his first Cabinet meeting
Senior public official S. Amarasekera new Secretary to Cabinet
President will appoint State and Deputy Minister prior to Cabinet meeting
New secretaries too will be given appointments
​
President Gotabaya Rajapaksa will preside over his first Cabinet meeting today after his 15-member interim Cabinet was appointed by the President on last Friday (22 November).

Senior public official S. Amarasekera has been appointed as the new Secretary to the Cabinet. He served as Secretary to Prime Minister Mahinda Rajapaksa during last year's 52-day UPFA Government between October and November.

Cabinet will convene after President Rajapaksa appoints the new State and Deputy Ministers at a function to be held at 9 a.m. today at the Presidential Secretariat.

He will also give letters of appointment to the new Secretaries.The 15-member Cabinet will continue till the next General Election, which is likely to be held by the end of April or the first week of May.