Minister says more concessions for people ahead of polls

Claims UNP failed to read pulse of people, hence policies failed

Alleges country handed over in state of bankruptcy
By Chandani Kirinde

The Government will face the upcoming General Election after further strengthening the economy, by delivering on the promises made by President Gotabaya Rajapaksa in his election manifesto, Foreign Relations and Skills Development, Employment and Labour Relations Minister Dinesh Gunawardena told Parliament yesterday.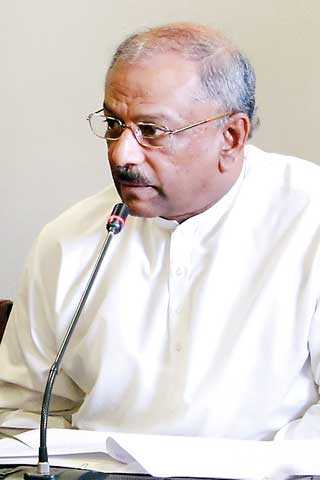 Foreign Minister Dinesh Gunawardena
He said that within two months in power, the Government had reduced taxes considerably and small- and medium-scale industries had been strengthened with many concessions.

"The Vision of Prosperity and Splendour has proposals to strengthen the Executive, Legislature and Judiciary. The President invited the Opposition to assist the progressive program undertaken by the Government," the Minister said, speaking during the second day's debate on the policy statement of the President presented to Parliament last week.

Gunawardena said that the UNP-led Opposition had failed to read the pulse of the people in the five years they were in power.

"Over 6.9 million gave their mandate to Gotabaya Rajapaksa so he could develop the country and guarantee freedom, security and sovereignty. The former Government handed over the country to us with a bankrupt economy," he said.

He said the previous Government acted arbitrarily and did what they wanted without listening to the people, and so their policies failed. Among these, he said, were attempts to sign the MCC agreement, the amendments to the Constitutions and other agreements.

"The UNP and the rest of those in the Opposition at least now should try to understand the aspirations of the people, otherwise they will not have a future in politics," Gunawardena said.