Thousands of construction companies struggling over delayed Govt. payments

Industry body appeals for release of Rs. 500m immediately to save companies from bankruptcy

Warns small and medium companies hardest hit

Says repeated appeals to Ministers have fallen on deaf ears

Estimates RDA alone owes over Rs. 3 b in outstanding payments

Wants Enterprise Sri Lanka expanded to include construction companies
By Uditha Jayasinghe

Delays in Governm-ent payments for construction projects countrywide, amounting to billions of rupees, has resulted in thousands of construction companies facing hardship with many facing bankruptcy, an industry body warned yesterday.
The National Construction Associa-tion of Sr Lanka (NCASL) appealed to the Government to release at least Rs. 500 million from the outstanding payments to Provincial and District level projects, to provide some measure of relief to small- and medium-scale construction companies.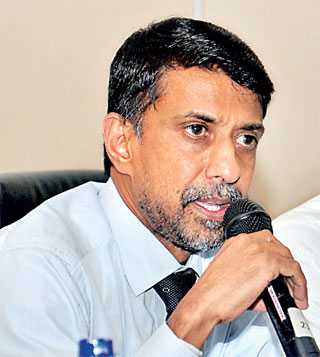 NCASL Chairman Athula Priyantha Galagoda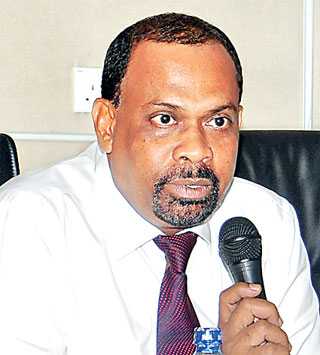 NCASL 1st Vice Chairman Susantha Liyanarachchi
The members noted that payments for some projects had been delayed since June or July last year, and despite several rounds of discussions and appeals to top Ministers, including Finance Minister Mangala Samaraweera, no payments had been disbursed.
"We were told that payments would be made by 31 December, but now it is the end of January and no funds have been disbursed. This is a very, very serious situation. It is estimated that there are about 3000 construction companies in Sri Lanka, of which the majority do Government projects. Many of these companies have taken loans, and they are now in danger of losing their homes and other assets to banks. We are appealing to the Government to release at least Rs. 500 million immediately to Provincial, Local Government and District level projects, so that these small companies can meet their payments," said NCASL Chairman Athula Priyantha Galagoda.
The NCASL acknowledged the logistical challenges the Government has faced, as it is currently operating under a Vote on Account and may need to await a new Budget before releasing payments. However, they pointed out that many companies are unable to wait until Budget 2019 is passed in early April, and were in dire need of payments. They also called on the Government to amend procurement guidelines so as to allow for price flexibility of projects, as payment delays and the steep depreciation of the rupee has caused costs to increase exponentially.

"During the last year, the rupee depreciated by about 16%, which alone caused our costs to rise, but under the present procurement guidelines, payments can only be increased if the project timeline runs above a year. Earlier, prices could be changed for any project that runs past three months. In such a situation, the profit margins of contractors are reducing drastically," NCASL First Vice Chairman Susantha Liyanarachchi said.

NCASL members warned that repeated delays in payments would be disadvantageous to the Government, as it would prompt contractors to increase estimated costs, thereby inflating project prices. While the NCASL was unable to give a total amount of outstanding payments, they nonetheless pointed out that the Road Development Authority (RDA) alone had to meet Rs. 1.4 billion for road maintenance work, and Rs. 1.7 billion for road improvements. Contractors involved in the "Closest School is the Best School" program under the Education Ministry were among the most cash-strapped, with outstanding payments amounting to hundreds of millions of rupees, the industry body said.

They also appealed to the Government to stop awarding projects under the "Maga Neguma" project, as any such contract was given an automatic 28% increase, which could be done away with if they were included under a competitive bidding process. They also suggested that construction companies be included under the Enterprise Sri Lanka campaign, especially the "Jaya Isura" preferential loan scheme, which is open to medium-scale entrepreneurs, enabling them to borrow between Rs. 10 million to Rs. 250 million at an interest rate of 6.75%, which is significantly lower than the market rate.
Pix by Ruwan Walpola