---
To issue 13% of current voting shares at Rs. 80 each
Pricing reflects 20% premium
Analysts welcome move amidst downgrade of SL sovereign rating, volatile global markets and given dire need for foreign investment post-COVID
IFC Group investment to boost Tier 1 capital to support ComBank's future business growth
Post private placement IFC to be ComBank's largest shareholder with 15% stake
Equity move comes hot on heels of IFC granting $ 50 m loan for ComBank to extend concessionary financing for COVID-19 impacted women-led SMEs, export firms
By Nisthar Cassim

The largest private sector bank, Commercial Bank is going for a $ 50 million (over Rs. 9 billion) private placement with the World Bank's IFC to boost capital in support of business expansion.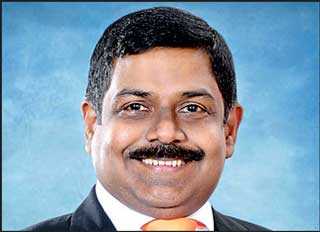 Commercial Bank Managing Director

S. Renganathan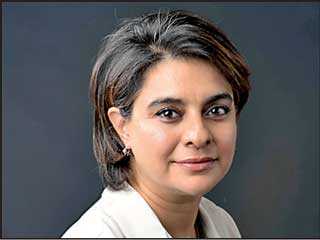 IFC Country Manager Amena Arif


This development bodes well for both Commercial Bank and Sri Lanka since owing to the COVID-19 pandemic overall global investor sentiments have been uncertain and markets volatile.

The Board of Directors of Commercial Bank on Tuesday evening resolved to issue up to 125 million voting shares (13% of the existing voting shares) by way of a private placement at Rs. 80 per share for a total consideration of $ 50 million. The investors will be the International Finance Corporation (IFC), IFC Financial Institutions Growth Fund and IFC Emerging Asia Fund.

The conversion of $ 50 million will be at the best available rate of exchange of US Dollars to SL Rupee that can be reasonably obtained by each of the respective IFC parties three business days prior to the date of issue of voting shares.

IFC's investment is $ 15 million or 37.5 million shares whilst FIG Fund and EA Fund will invest $ 17.5 million (43.75 million shares) each.

It will be the first investment for the two funds in the Commercial Bank as IFC at present holds 4.44% or 42.65 million voting shares.

Post private placement, IFC will collectively hold around 15% of the voting shares, thereby becoming the largest investor. At present DFCC Bank holds 13.5% of the voting shares, followed by EPF (9.6%).

The Commercial Bank said the proceeds of the private placement would be utilised to raise the Tier 1 Capital to support business growth envisaged in the future. The private placement is subject to regulatory and shareholder approval.

Analysts said the price of the private placement reflects 20% premium on the Volume Weighted Average Price of COMBank for 30 days until 29 June. On Tuesday the share price was Rs. 77 and post announcement it gained to close at Rs. 78.80, up by Rs. 1.80. Around 6.6 million of COMBank shares traded for Rs. 518 million.

"Given the size of the stake and conditions of global and local markets amidst the COVID-19 pandemic, the 20% premium fetched is commendable," analysts opined. They also noted that dilution for minority shareholders would not be significant whilst in the long run they stand to benefit more.

The IFC Group equity move comes at a critical time when Sri Lanka is looking for foreign investments. Additionally, the confidence the Commercial Bank has managed to elicit is despite Sri Lanka's sovereign credit rating being downgraded and the overall stressful outlook for banks in general owing to the COVID-19 pandemic.

"Given these conditions, the fact that IFC is investing $ 50 million in equity is a testimony to the strong balance sheet and the leadership as well as prospects for the future. It also means IFC has greater confidence in Commercial Bank to help overcome the post-COVID challenges the larger customer base of the bank is facing," analysts pointed out.

The equity move is the second major endorsement of Commercial Bank by IFC. Last month it committed a $ 50 million loan to assist COVID-19 affected Small and Medium Enterprises (SMEs), with over a third dedicated to businesses owned by women. The financing package is part of IFC's $ 8 billion global COVID-19 fast track financing facility to help businesses and preserve jobs.

The funding package was decided after a series of evaluations by IFC teams located in different geographical locations and after showcasing COMBank's genuine efforts to support SMEs, especially to women entrepreneurs and to SME exporters.

Over the 50 years of IFC's operations in Sri Lanka, COMBank has been one of IFC's longstanding partners – dating back to 2003. IFC has supported COMBank through multiple investments as well as through advisory support.