No final decision taken at party leaders meeting
AG and Elections Commission Chairman in attendance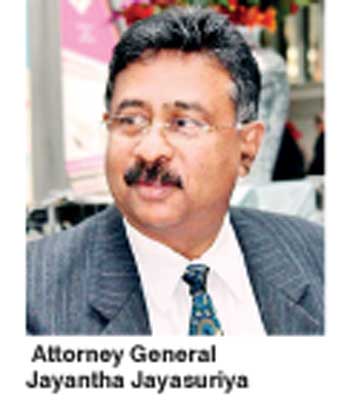 By Skandha Gunasekara

The Attorney General has agreed to submit a motion in the Court of Appeal requesting a hearing for the petition filed against the gazette on the staging of the local government poll.

This development had taken place at last evening's party leaders meeting held at the Parliament complex, which both Attorney General Jayantha Jayasuriya and Elections Commission Chairman Mahinda Deshapriya attended, according to party sources.

The Attorney General had informed the party leaders that he would submit the motion on Monday (29) calling to hear the case on Tuesday (30). The party leaders meeting, which was called to address the issue of the delay in holding the local government poll, was held at the Speaker's office with Speaker Karu Jayasuriya presiding over the matter, with the participation of all party leaders including Prime Minister Ranil Wickremesinghe, who had arrived straight from the airport following his official visit to New Delhi, informed party sources told the Daily FT.

Although various proposals had been suggested, two main proposals were taken for consideration, the first being to expedite the judicial process to conduct local government elections promptly, while the second proposal was to submit a motion to Parliament to pass legislation that would rectify flaws in the gazette on the local government polls.

While calls for the withdrawal of the gazette had been rejected by the UNP, Elections Commission Chairman Mahinda Deshapriya had pointed out that elections should be held for 133 local government bodies which were not included in the erroneous gazette, adding that he would deliberate over the issue when the Elections Commission next met, JVP leader Anura Kumara Dissanayake told the Daily FT.

Despite the party leaders meeting exceeding one and half hours, it had concluded without a final decision, MP Dissanayake revealed.