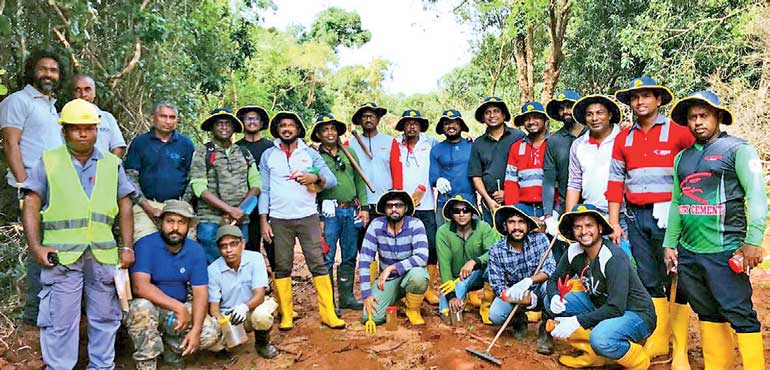 Closes 2022 with successful extension of multiple long-term, high-impact biodiversity restoration projects
---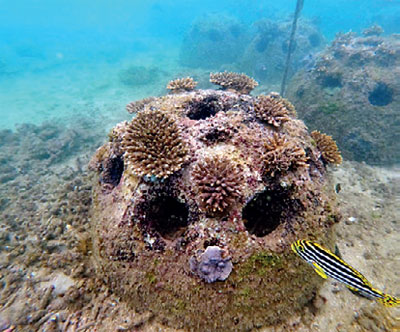 INSEE Cement, Sri Lanka's No. 1 cement brand and solutions provider, closed 2022 by continuing to execute a number of large-scale biodiversity conservation projects, investing in the recovery and regeneration of Sri Lanka's endemic ecosystems for the benefit of generations to come.

With the launch of INSEE Sustainability Ambition 2030 – INSEE's global group-wide sustainability strategy – INSEE Cement aligned with the United Nation's Sustainable Development Goals (SDGs) and other global frameworks, and made social, economic and environmental sustainability a defining part of the company's identity. One of the fundamental pillars of INSEE's Sustainability Ambition 2030 is Biodiversity and Water Conservation, a focus area that was organically integrated in to the company's operations years prior to being formally defined as a key element of the strategy, based on the fundamental nature of its business.

For years, INSEE Cement Sri Lanka has demonstrated a strong commitment to biodiversity conservation by maintaining long-term partnerships with organisations such as the International Union for Conservation of Nature (IUCN) under the auspices of the United Nations Educational, Scientific and Cultural Organization (UNESCO), and Biodiversity Sri Lanka – a national platform entirely owned and driven by private sector organisations for biodiversity and environmental conservation. The company continued to implement a number of long-term high-impact projects in 2022, with key projects highlighted below:
Animal Rescue Program

Initiated in 2008 as part of the Quarry Rehabilitation Program conducted at INSEE's Aruwakkalu quarry site with the aim of restoring the ecosystem back to pre-quarrying conditions, the Animal Rescue Program has now become an annual operation positioned high on the INSEE employee volunteer calendar. This operation involves the rescue of less mobile small animals as well as rare fauna representing every stage of the food chain to ensure genetic diversity and minimise risk of extinction. The translocation of these animals and fauna to safe sites in the immediate environment increases their chances of survival.

This is the first ever such project carried out by a private sector organisation in Sri Lanka and the longest monitoring mission ever conducted continuously over such a period in the country. The methodology used has now been incorporated into national-level development projects as a species conservation tool of best practice. During 2022, a total of 2,400 small animals and 82 fauna species were translocated as part of the program.


Coral Reef Rehabilitation

INSEE Cement also partnered with IUCN to preserve coral reefs – known to be some of the most diverse marine ecosystems in the world - which are being rapidly destroyed by human activities. Through this project, 25 coral colonies were established by connecting coral and coral nubbins to concrete structures off the coast of Unawatuna in 2007, followed by placing 30 concrete reef balls at the bottom of the sea in Rumassala in 2016 for enhanced coral settlement.


Restoration of degraded 12-hectare fern land

INSEE Cement became part of a public-private partnership with Biodiversity Sri Lanka, IUCN, Sri Lanka Forest Department and selected few private sector companies, to restore 12 hectares of degraded forest in Halgahawala, Opatha, nestling within the Kanneliya Forest Reserve. The land, which was once cleared for cultivation and then abandoned, had been taken over by the fern species Dicranopteris Linearis (Kekilla). After four and a half years of intense effort, the restoration area has witnessed significant progress with a cover of close to 80% of the entire land patch. Structural changes that occurred with the progress of forest restoration have created thriving new habitats, thereby attracting several new species including butterflies, dragonflies and birds previously not recorded on the site.


Renewed commitment for 2023 and beyond

In December 2022, INSEE Cement Sri Lanka extended its longstanding partnership with the IUCN by formalising a Memorandum of Understanding (MoU) to continue these globally recognised biodiversity conservation projects by three more years, demonstrating INSEE's renewed commitment to preserving Sri Lanka's ecosystems for future generations.

"Biodiversity remains key in our mandate to raise awareness on the increasingly urgent interdependency between business and nature," INSEE Cement Chief Executive Officer Jan Kunigk said. "Our partnership with IUCN enables INSEE Cement to meet our own ambitious sustainability targets in line with the Sustainability Ambition 2030, while also creating more awareness on the general decline in Sri Lanka's biodiversity, and the urgency to do our part to conserve our natural habitats."