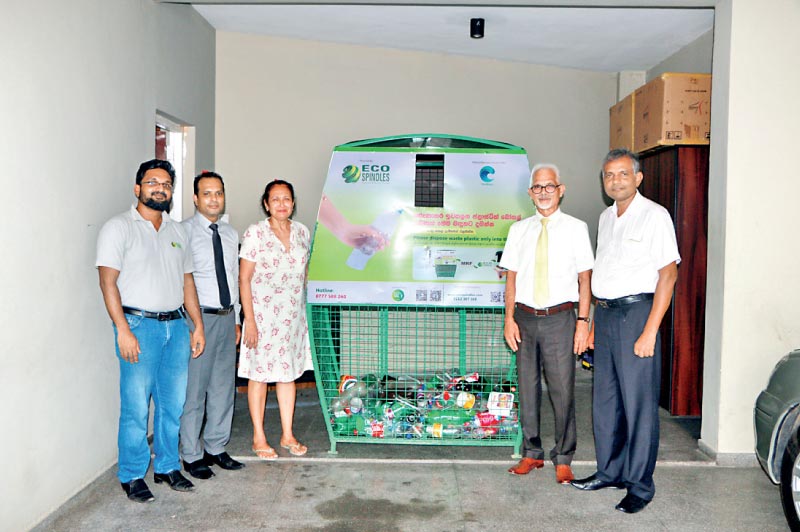 Heritage Expediciones Ltd., who recently received the accreditation as a Travelife Certified Level Tour Operator is proud to announce its collaboration with Eco Spindles Ltd., the largest plastic recycler in Sri Lanka specialised in recycling PET plastic.

Eco Spindles is at the helm of the nation's recycling revolution addressing the dire problem of plastic pollution. The company's well-established island-wide collection network ensures over 250 metric tons of PET plastic waste is collected monthly and transformed through state-of-the-art machinery into mono filaments for brushes and polyester yarn for fabric manufacturers worldwide.

Eco Spindles has initiated a program for Heritage Expediciones to manage the plastic waste disposal collected mainly by the chauffeurs during their tours. A waste plastic bottle collection bin has been placed within the office premises of Heritage Expediciones to facilitate the collection of waste where Eko Wave, one of Eco Spindles' MRF (Material Recovery Facility), will collect once the bin is filled. This action has served as a corrective measure in the company's sustainability drive. "Our collection will certainly not be at a large commercial level but we believe that our minute effort will certainly assist to protect our environment," stated Heritage Expediciones Ltd. Sustainability Co-ordinator Dhanushka.

As a responsible partner in the tourism industry in Sri Lanka, Heritage Expediciones will continue its dedication and commitment to sustainability as it will reach its 20th year as a Destination Management Company shortly.