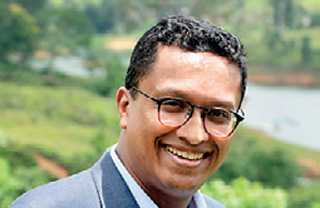 Dilmah Ceylon Tea CEO, Dilmah Conservation Trustee and Biodiversity Sri Lanka and UN Global Compact, Sri Lanka Boards of Directors Chair Dilhan C. Fernando
---
Online event to raise awareness on value of maintaining biodiversity in run-up to International Day for Biological Diversity on 22 May
---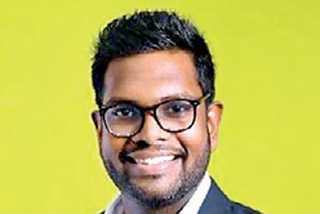 Economist and Centre for a Smart Future Founder/CEO Anushka Wijesinha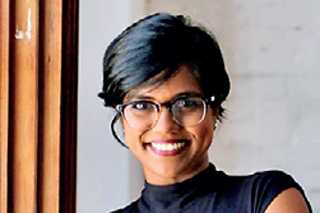 Goodlife X Founder/ CEO Randhula de Silva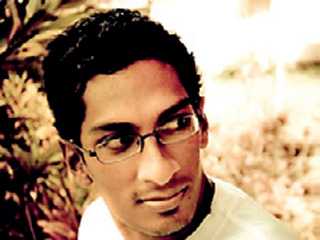 The Pearl Protectors Coordinator Muditha Katuwawala
To celebrate the International Day for Biological Diversity, which falls on 22 May each year, Biodiversity Sri Lanka in partnership with the Embassy of France in Sri Lanka and the Maldives and Dilmah Conservation is holding a virtual event 'We're Part of the Solution' on Wednesday 19 May, to raise much-needed awareness on the value of maintaining biodiversity and its benefits to society for a healthy living.

In today's context, it is clearly our responsibility to take urgent actions for the conservation of biodiversity. Both France and Sri Lanka have been contributing to global efforts for decades by ratifying the Convention on Biological Diversity in the early 1990s. More recently, the One Planet Summit for biodiversity hosted in France last January has laid the foundations for a coalition for the convergence of climate and biodiversity funding.

This year's theme is 'We're part of the solution'. The slogan was chosen to be a continuation of the momentum generated last year under the over-arching theme, 'Our solutions are in nature,' which served as a reminder that biodiversity remains the answer to several sustainable development challenges.

The program is expected to benefit a wide audience, through the creation of much needed awareness as to how each individual/organization can contribute towards practical solutions to today's biodiversity-related challenges. In keeping with the global theme, the event will feature a diverse array of eminent panelists speaking from the business sector, science, conservation education, and innovation and entrepreneurship.

Moderated by Savithri Rodrigo, the panelists will include Dilhan C Fernando – CEO Dilmah Ceylon Tea Company, Trustee Dilmah Conservation and Chair of the Boards of Directors of Biodiversity Sri Lanka and the UN Global Compact, Sri Lanka; Prof. Devaka Weerakoon – Professor of Zoology and Environmental Science, University of Colombo; Anushka Wijesinha – Economist and Founder/CEO, Centre for a Smart Future; Randhula de Silva – Founder/CEO, Goodlife X; and Muditha Katuwawala – Coordinator, The Pearl Protectors.

A network of over 85 private sector members, BSL has been conducting learning events, roundtable discussions and technical capacity building programs on various topics towards the achievement of BSL's objective to promote national cooperation and the exchange of ideas and information relating to biodiversity conservation. The scope of this objective was broadened further recently, to encompass a wider variety of topics which have influence and impacts on as well as depend on ecosystems and the environment at large.

The planned virtual event will be held online via Zoom and will be broadcast live on BSL's Facebook page, at 3 p.m. on Wednesday, 19 May.