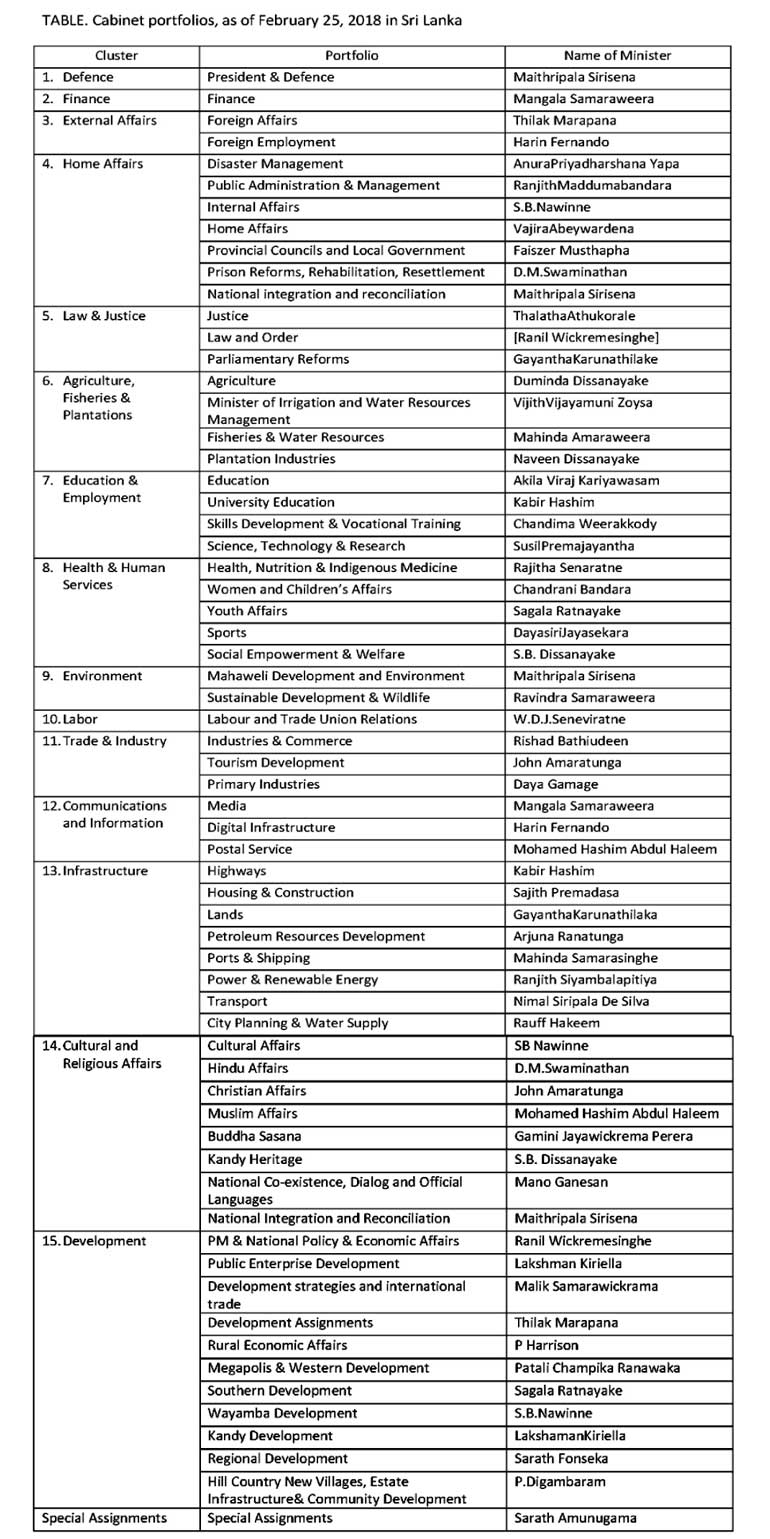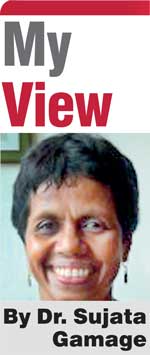 On 16 September 2015, still under the euphoria of a new government and new possibilities, I wrote an article titled 'The real issue is not the size of the Cabinet but its performance'.

There I said – "There seems to be much dissatisfaction about the size and the composition of the present Cabinet, but, it is time to accept the state of affairs and turn the spotlight on the performance of the Cabinet of Ministers. Splintering of responsibilities in key policy domains such as development, infrastructures, trade, and home affairs into several ministerial portfolios; or the overlap of responsibilities across domains will bring inefficiencies no doubt, but, a heightened focus on performance could alleviate some of those problems."

Two-and-a-half year later, the Local Government elections have given the Government the jolt it needs and the realisation that its performance has been poor. Whatever the reasons for under performance, the collective responsibility lays with the Cabinet.

Removing the rose-tinted glasses I wore in September 2015, it is now only too easy to see why this Cabinet is not able to perform. It is too large and disjointed and there are different driving forces. The driving forces issues is a political issues. In this article, I wish to present the administrative solution in the form of a set of core portfolios, and the need to work within the constraints of the core, as portfolios are split up and redistributed.

The method I used is an empirical one. The composition of a cabinet is determined by the saliency of issues in a particular setting. At this point of time, we have 47 Cabinet Ministers. The subjects assigned to them give us a good distribution of issues relevant to Sri Lanka. Next, I compare and contrast existing Cabinet portfolios from Singapore and USA to compile a core set of 15 portfolios, and distribute our 47 current portfolios across the core (see table). This is so that subjects are not distributed randomly leading to policy paralysis.

This framework recognises reality of developing countries where portfolio inflation is a fact of life, but it allows for expansion within a logical framework of 15 core subjects. The core subjects can be refined and redefined.

15 core subjects

When Lee Kuan Yew formed his first Cabinet in 1959, there were only 10 portfolios including the Prime Minister and Deputy Prime Minister. There were ministries for Home Affairs, Finance, Labour, Law, National Development, Health, Education and Culture.

Even today, Singapore has a lean Cabinet of 17 portfolios with Communications and Information, Defence, National Security, Environment and Water Resources, Foreign Affairs, Culture, Community and Youth, Muslim Affairs, Social and Family Development, Transport and Trade and Industry added to the original eight to reflect changing times.

The Cabinet portfolios in the United States have remained largely unchanged from a core of 15 which consists of Agriculture, Commerce, Defence, Education, Energy, Health and Human Services, Homeland Security, Housing and Urban Development, Interior, Labour, State, Transportation, Treasury and Veterans Affairs, with Cabinet standing given more recently to administrators of the Environmental Protection Agency and Small Business Administration, among others.

Putting these two systems together, a global core of sorts can constructed with four big ones – i.e. Finance, Defence, External Affairs, and Interior Affairs and eleven other subsidiary ones – i.e. Agriculture, Education, Health and Human Services, Environmental Protection, Justice, Labour, Trade & Industry, Transportation, Infrastructure, Communications and Information and National Development. The Infrastructure category carries a diverse set of portfolios.

47 Ministerial portfolios

To date, 47 Ministers have been sworn in. I have clustered the 47 portfolios awarded so far within the 16 core portfolios we identified and summarised in the given table. To make the distribution comprehensive we need also to include agencies under the appropriate core subject. For example, the Paddy Marketing Board is currently under the Minister for Rural Affairs, but it is the Minister for Agriculture who gets the questions about shortages of rice.

If the Government is serious about performance, the Cabinet reshuffle has to make sense.

First, the Presidential Secretariat should distribute each agency under the appropriate core subject and ensure that the agencies don't get distributed outside of the core area for petty reasons. Second, the ministers within each area have to work together with common objectives, taking responsibility for Key Performance Indicators for each core area.

With the clock ticking and three elections to face within the next two years, this Government has to muster all its analytical and political muscles and deliver.