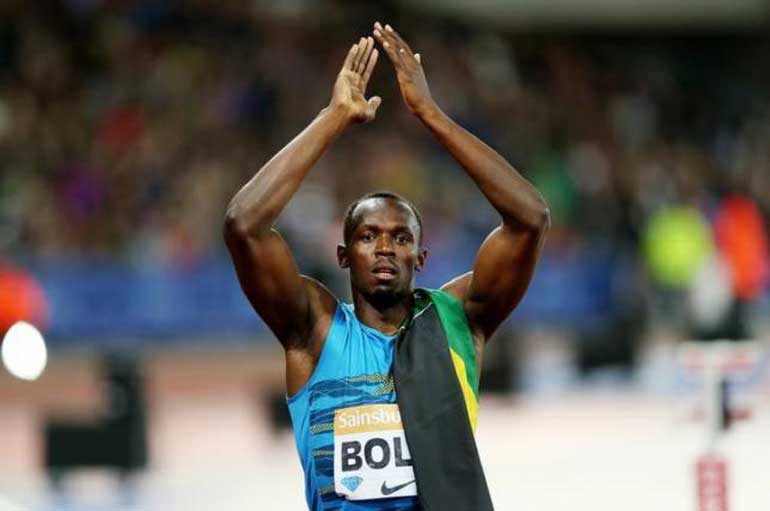 Usain Bolt returns to the site of his first global triumph this week for a world championships showdown with a convicted dope cheat that has ramifications for athletics beyond just establishing who is the fastest man in the world.

The Jamaican's battle over 100m and 200m with Justin Gatlin will be the highlight of the Aug. 22-30 championships at the Bird's Nest stadium, and victory for the in-form American would serve as an unwelcome reminder of the scourge of doping.

The governing International Association of Athletics Federations (IAAF) has endured three weeks of embarrassing leaks and accusations that it has neglected its duty to root out drug cheats.

On Sunday, the IAAF denied media reports it had suppressed a 2011 survey that revealed up to a third of the world's top competitors admitted using banned performance-enhancing techniques.

Britain's Sebastian Coe, elected to run international athletics on Wednesday, has promised to set up an independent anti-doping body for the sport, a theme he campaigned on.

With less than a year to go until the Rio de Janeiro Olympics, Bolt needs to dispel concerns over his form and fitness in a city where he won three gold medals in world record times, the defining performance of the 2008 Games.

Chief among the threats to Bolt's dominance is Gatlin, the 2004 Olympic and 2005 world 100m champion who has lost five years of his career to drugs bans.

Undefeated over 100m and 200m since 2013 and boasting the best times of the year (9.74 and 19.57), the 33-year-old Gatlin has comfortably beaten all-comers this year but has yet to face Bolt.

Bolt, who will be 29 on Friday, ran 9.87 in the 100m in London last month and has a track record of saving his best performances for the biggest events.

Another athlete who has produced his best in the big races at the last two global championships is Olympic and world 5,000m and 10,000m champion Mo Farah.

The Briton's preparation for the defence of his titles in Beijing has been disrupted by a storm surrounding doping claims against his coach Alberto Salazar.

Farah has not been accused of wrongdoing but the furore caused him to pull out of a race in Birmingham saying he was "emotionally and physically drained".