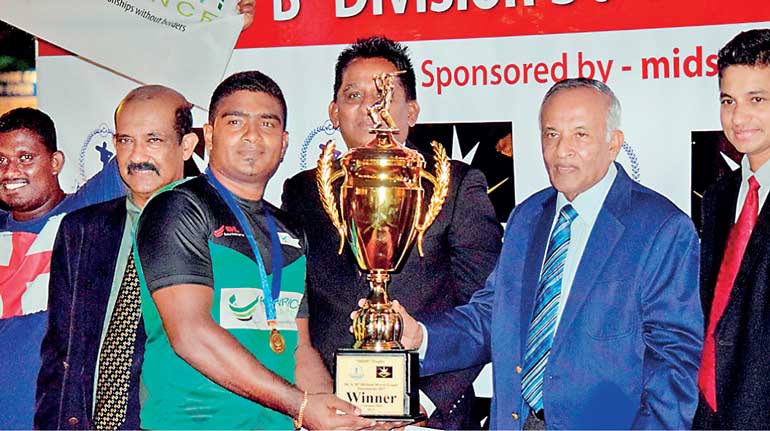 Following an unbeatable spell at the Mercantile Cricket League Tournament 2016, Kanrich Finance overcame the final hurdle by beating the LB Finance team last weekend. The team comprising of young talent and experienced players banded together every week to take down formidable competition including the MAS and JKH teams to pave the way to a memorable victory.

Kanrich Finance's bowling line up including Dilesh Buddika (67/5) and Roshan Lakrisi (25/2) helped dismantle LB Finance's score of 237/8. Batsmen Sahan Wijeratne (65), Kavindu Kulasekara (61), Damith Priyadarshana (55) put up considerable scores for Kanrich Finance to chase down the LB Finance total, winning the final by three wickets. Team members from the branch network and head office gathered at the venue to cheer on their undefeated champions, and were rewarded with a exciting finish and a celebratory evening ensued.

Kanrich Finance continues to empower their employees by encouraging them to participate in sporting events and other industry activities to foster a spirit of sportsmanship and team work. This has resulted in a positive outlook among team members and a working environment that is both constructive and progressive.