Reuters: Leading West Indies cricketers such as Chris Gayle and Sunil Narine could soon return to the national one-day international side as a long-running pay saga appears to be finally showing signs of reaching a conclusion.

Cricket West Indies (CWI) showed it was willing to welcome back top players on Thursday when it cleared Darren Bravo to play in all forms of cricket after the batsman apologised to the board and its president, Dave Cameron, for a Twitter outburst.

Bravo was suspended and sent home from the tour of Zimbabwe last November after he called Cameron a "Big idiot" on social media in relation to a disagreement over his playing contract.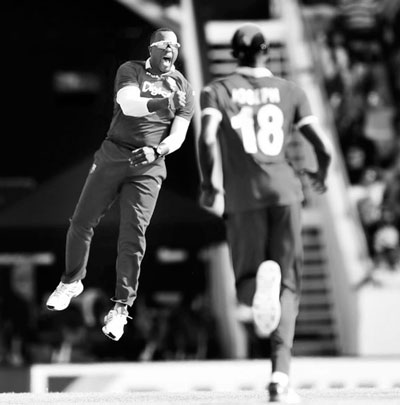 That resolution was not the only positive news for the side, though, with former captain Gayle, spinner Narine, and all-rounders Kieron Pollard and Dwayne Bravo all said to be nearing a truce with the CWI, according to ESPNcricinfo.

Players have been embroiled in contractual disputes with the board for several years with the team even abandoning a tour of India midway through their 2014 series over a payment structure row.

At present, CWI only select players for their international sides if they feature in corresponding domestic competitions, a policy that leads to many high-profile absentees who instead prefer to ply their trade in overseas Twenty20 leagues.

That stance now appears to be relaxing, which could result in leading cricketers making themselves available for the limited-overs section of the side's England tour starting next month.

Gayle last week played for West Indies in a one-off Twenty20 against India. It was his first match for the Caribbean side since their World T20 final triumph over England in April 2016. His last one-day international was at the 2015 World Cup.

Looking good

"It was a great feeling wearing the maroon in front of the home crowd. I didn't realise at the time how long I was out," the hard-hitting opening batsman said in Bengaluru on Thursday.

"The fans were happy to see me back on the field representing West Indies. Hopefully, things can get better. Hopefully, I can play a few more games. I definitely want to play the 2019 World Cup.

"Things are beginning to open up a little more now between players and the board. It's looking good, and we've to try and build from this to get the best players out on the field."

West Indies have had little success outside the shortest format and their weakened side missed out on qualification for the recent Champions Trophy, played among the top eight 50-over teams in world cricket.

They are ranked ninth in ODIs and could also miss out on automatic qualification for the 2019 World Cup in England and Wales.

The top eight sides in the rankings, including hosts England, earn automatic berths, with the rest required to go through a qualification tournament to make up the 10-team event.

"With our experience, we (seniors) will try and share as much as we can before we go," Gayle said.

"(The) 2019 (World Cup) is just around the corner. We don't want to miss out like what happened at the Champions Trophy.

"We will try and push hard and everyone can work collectively to make sure we're part of the World Cup."