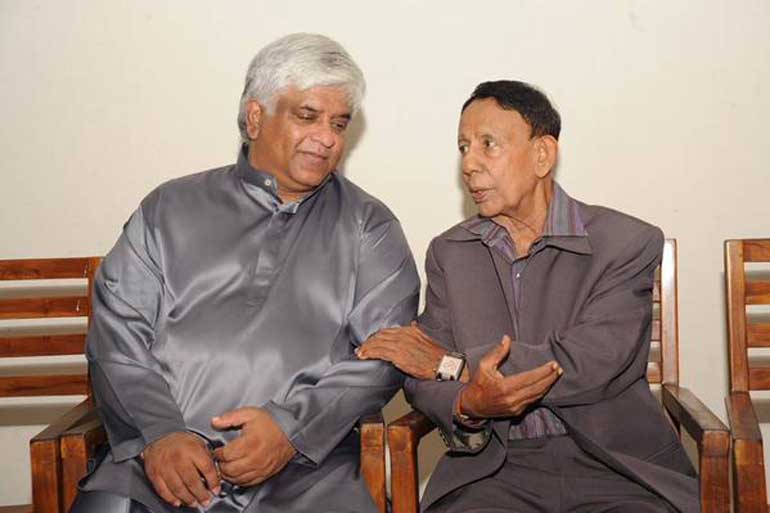 ESPNcricinfo: Lionel Mendis, popularly known as the father figure of cricket coaching in Sri Lanka, died on Friday, at the age of 80, after a long illness.

It was on 15 September that Mendis, who was being treated for throat cancer at a private hospital in Colombo, celebrated his 80th birthday. The same month he had retired from coaching, bringing to an end a distinguished 29-year stint at Nondescripts CC where he ran his coaching school.

Mendis was a key figure in the Sri Lanka cricket coaching arena and coached several former Sri Lanka cricketers, notably the country's World Cup winning captain Arjuna Ranatunga and Mahela Jayawardene.

The hallmark of Mendis' coaching was the discipline he brought to ensure that each of his products ended up as a complete cricketer not only on the field but off it as well. At a recent felicitation ceremony given by former cricketers, Ranatunga said that Mendis had introduced a new sporting culture with his brand of coaching. "The specialty in him is his attitude to build a complete cricketer," Ranatunga said. "He taught us how to dress, eat and how to behave in the ground. He respects the tradition and culture of our country and expects his students to follow good manners.

"He never thought of earning money but spent his money on poor students. Every time he gave his students very important tips not just on cricket but also on life."

The ICC rewarded Mendis for his outstanding services to Sri Lanka cricket with an award during its centenary in 2009. Mendis' brother Nelson Mendis is also a renowned cricket coach and at one time they were rival coaches of the two leading Buddhist schools in the country, Ananda College and Nalanda College.