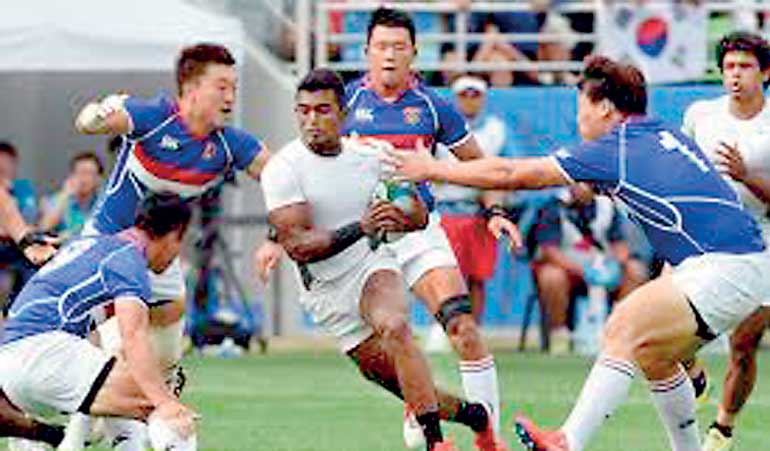 Danushka Ranjan had a grand outing, winning the Player of the Tournament award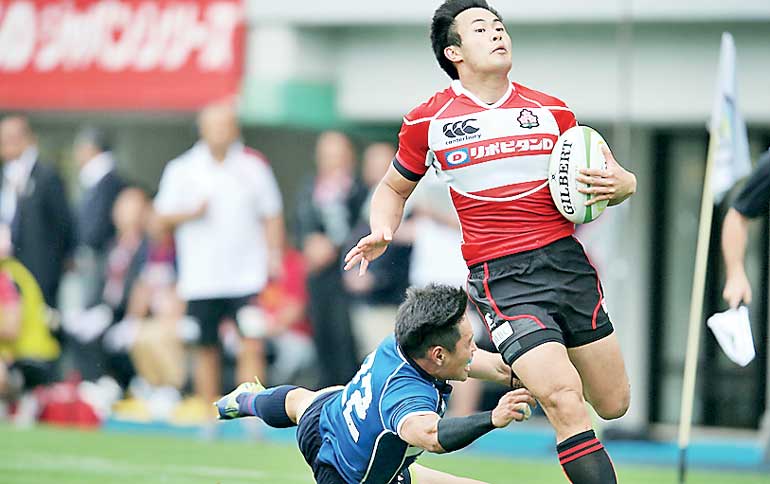 Japan won the ARC 2015 with one more match to be played
By Shamseer Jaleel

The Sri Lanka rugby team won the Asian Rugby Championship Division I competition by beating Philippines 27-14 in the finals, to improve their world ranking from 47 to 37.

The Sri Lanka Rugby Football Union (SLRFU), led by Asanga Seneviratne, laid the foundation for this success by providing the players with nearly three weeks of preparation conducted under the watchful eyes of former South African and Kandy Head Coach Johan Taylor. In 2010 too Taylor got Sri Lanka promoted to the Asian Top 5 flight after a Division I win in Singapore.

"We are pleased with the performance of the young team we sent on this tour. Taylor proved himself at an earlier occasion as well for the country. His calm way of handling things gives a good advantage for the team and the players. We want to contract him for four years," Seneviratne said.

"The SLRFU has planned their first European tour to Switzerland, Portugal, Germany or Spain this year. Furthermore, we intend to map out a four-year plan to improve the standard of rugby in Sri Lanka," he added.

Commenting on the team's success, Sri Lankan Skipper Fazil Marija said: "It was really hard. We had to make a lot of sacrifices to achieve this victory. We hope that we can repeat our performance in the coming tournaments too."

Marija thanked Sri Lankan cricketer Mahela Jayawardene for speaking to them ahead of the competition and aiding the team's psychological preparation. He thanked Coach Taylor, the SLRFU and Sports Minister Navin Dissanayake for the support they had provided. He added that some of the youngsters in the team had an outstanding tour.

Sri Lanka is unlikely to take on Hong Kong or South Korea on 6 June for the promotion encounter. They are likely to play in Division I for yet another year in 2016 and seek to gain some match experience on their European trip before battling it out with the top three in Asia - Japan, South Korea and Hong Kong.

Touring team: Dushmantha Priyadarshna, Ganuka Dissnayake, Henrey Terrence, Kishore Jehan, Achala Perera, Dulanjan Wijesinghe, Jason Melder, Randika Alwis, Shegam Dimithri, Sean Wijesinghe, Sashika Jayawardene, Sharo Fernando, Buwaneka Udangawa, Sayuru Anthony, Roshan Weerathne, Kavindu de Costa, Fazil Marija (Capt.), Dulaj Perera, Danushka Ranjan, Kanchana Ramanyake, Dinushlka Chathurange, Sandun Hearth, Lavanga Perera, Nigel Ratwatte and Reza Mubarak.

Head Coach Johan Taylor, Manager Rohan Chinthaka, Trainer cum Player Sean Wijesinghe.