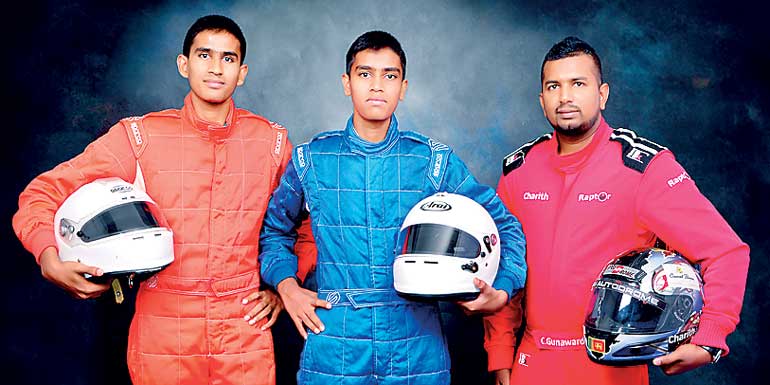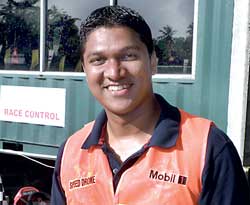 Three local drivers, Charith Gunawardana (27 years) and two Perera brothers, Brayan (16 years) and Kevin Perera (15 years) are due to compete in the JK Max Rotax Rookie Cup Round 1 and Round 2 in Bangalore, India scheduled for 22, 23 and 24 May.

This project was initiated by the Asian Motor Racing Club (AMRC) in collaboration with the Single Seater Formula Motor Sports Association with the intention of developing the local senior Go Kart drivers by permitting them to compete in an international level kart meet. The idea is to give these drivers the required international level racing exposure to shape them to be international level racing drivers in the future.


The three drivers have been selected after a time trial selection program conducted at Speed Drome, Battaramulla Go-Kart Track on 17 April with over 20 eligible senior Go Kart drivers competing. At the time trials Charith Gunawardana topped the table with two best times and Brayan Perera was placed second.


The Single Seater Formula Motor Sports Association is providing full funding and sponsorship for the two drivers, Charith and Brayan, in order to make this dream a reality.


McLarens Lubricants Ltd., the sole distributor for Mobil Lubricants in Sri Lanka has come forward to Sponsor the three drivers, thereby giving great encouragement to the drivers who are taking part.


The team will be accompanied and managed by Single Seater Formula Motorsports Association Vice-President Kalum Piyasena, who will also be officiating at the race meet.