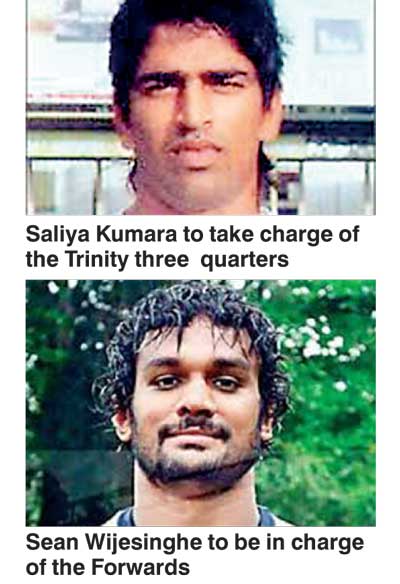 By Shamseer Jaleel

Former Trinity, Kandy and Sri Lanka rugby football players Saliya Kumara and Sean Wijesinghe will be appointed as the Assistant Coaches at Trinity College Kandy for the upcoming rugby season.

Wijesinghe played for Trinity in 2000 and 2001 and was a top class forward. He led Kandy to a triple crown in 2011 and repeated his good leadership with another two trophies last year. He represented Sri Lanka in the longer version of the game for more than a decade, leading the side at the Asian Five Nations championship as well. He is also the current Assistant Coach for champions Kandy for the next two years under South African Johan Taylor.

Meanwhile, former Trinity and Sevens sensation Saliya Kumara will provide coaching support for the three quarter line-up in the Lions outfit in the coming season. Kumara was successful in his very first year as the Sevens coach for Kandy, being able to win the recently concluded Inter Club Sevens for the Up Country club. He captained Kandy in 2012.

Both Kumara's and Wijesinghe's appointments will be confirmed later next week. Trinity are very likely to use the Nittawela Grounds for their training sessions.