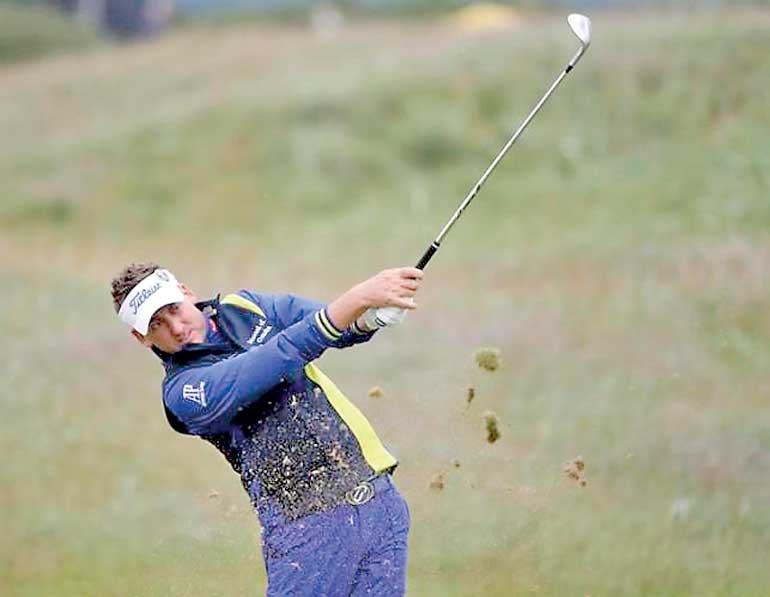 Reuters: Less than three years after his magical putter inspired a 'miracle' Ryder Cup victory for Europe, Ian Poulter says his touch on the greens has temporarily deserted him.

The world number 33 has missed the cut in his last two outings, the Scottish and British Opens, and he puts his sub-standard performances down to a lack of belief with the shortest club in the bag.

"I'm not disappointed how I played because I thought I played good but I'm disappointed I didn't hole my fair share of putts," Poulter told Reuters in an interview.

"It's back to the drawing board now, I've got to try to visually see my lines.

"Some weeks you just can't see the right lines, you can't visualise the ball going in the hole, and that puts the rest of your game under pressure to hit it close."

Poulter showed nerves of steel when he sank five birdie putts in as many holes on the penultimate day to haul Europe out of trouble before the team went on to secure their 'Miracle of Medinah' triumph over the United States in 2012.

The U.S. led 10-4 at one point during the Saturday four-balls before a Poulter-inspired Europe stormed to a 14 1/2-13 1/2 victory against their shell-shocked hosts.

The Englishman said he must now knuckle down on the practice putting green to get the right feel back in his stroke.

"I need to go above and beyond, I need to find the time to put the hours in, put the reps in, before the next event," said the Florida-based Poulter, who has 15 international victories to his name.

"We all rely on putting, we all hit it well from tee to green but unless you hole the putts you are not going to win tournaments. I've had great times and won great tournaments but my putting has held me back.

"I need to work harder on that, put in even more hours. It's time for me to put more emphasis on my putting," added Poulter, as he hosted an annual event at his home course of Woburn that includes junior golfers wearing his signature clothing collection.

Next on the agenda for the 39-year-old is the WGC-Bridgestone Invitational in Akron, Ohio starting on Aug. 6, immediately followed by the year's final major, the U.S. PGA Championship at Whistling Straits in Wisconsin.