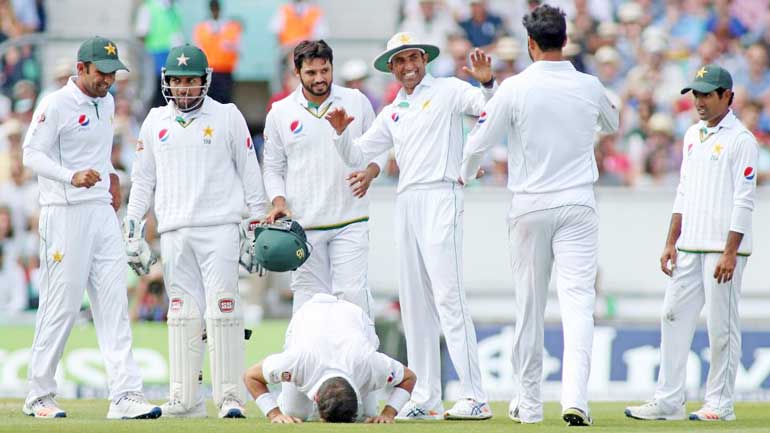 ESPNCricinfo: Pakistan will play their first day-night Test with a pink ball in Dubai against West Indies from 13 to 17 October, the PCB announced on Thursday. The Pakistan board released the schedule for West Indies' tour of the UAE, which starts on 23 September and comprises three T20Is, three ODIs and three Tests.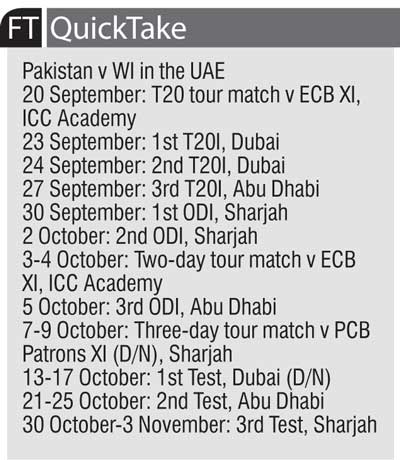 Dubai will host the first two T20I matches on 23 and 24 September, with the third one being held in Abu Dhabi on 27 September. The ODI series will be played between 30 September and 5 October, with Sharjah and Abu Dhabi listed as venues.

The day-night Test will be the first in the three-match series, and West Indies will play a day-night tour match against PCB Patrons XI between 7 and 9 October in Sharjah to prepare for the first Test. The second and third Tests will be held in Abu Dhabi and Sharjah, from 21 October and 30 October respectively.

In June, an initially reluctant WICB had agreed in principle to play a day-night Test in the UAE, following the PCB's offer of a practice match and training sessions under lights. Pakistan are also scheduled to play second day-night Test in the 2016-17 season, against Australia in Brisbane from 15 December. Apart from the day-night tour game, West Indies are scheduled to play two tour matches – a T20 and a two-day game – against an ECB XI. Both matches will be held at the ICC Academy in Dubai.

The PCB had also mulled hosting West Indies in Sri Lanka to counter the growing expenses in the UAE, which has been host to Pakistan's home series for a decade now. The idea, however, was dropped after assessing the drawbacks of playing in Sri Lanka during the monsoon.