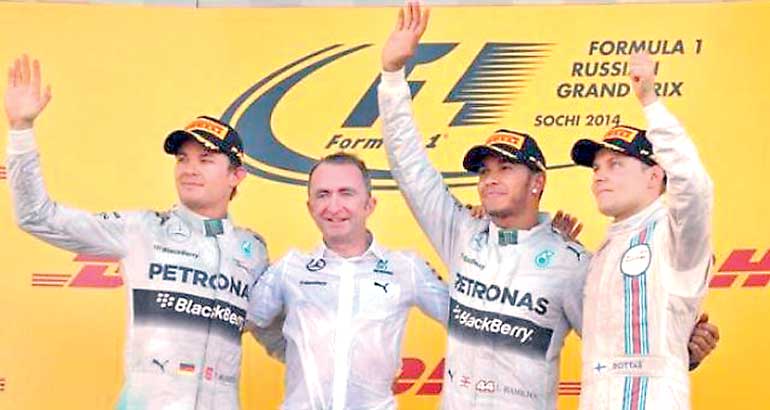 Reuters: Formula One champions Mercedes expect to be beaten by Ferrari this season and also see McLaren catching up fast after a dismal 2015 for the Honda-powered team, engine head Andy Cowell said.

"Nobody here is assuming we are going to win. Everybody here is assuming we're going to get beaten by Ferrari, and Honda are a big threat," the BBC quoted the Mercedes executive as saying on a recent factory visit.

Ferrari won three of 19 races last season, the first year at Maranello for four-times champion Sebastian Vettel after the German's move from Red Bull.

Mercedes won the rest, with Britain's Lewis Hamilton clinching his third title and winning 10 grands prix to team mate Nico Rosberg's six. The team have won 32 of 38 races in the last two years.

McLaren, the sport's second most successful team after Ferrari, have not won a race since 2012 and were powered by Mercedes engines until starting a new partnership with Honda last year.

They have Spaniard Fernando Alonso and Britain's Jenson Button, both champions, racing for them.

Honda faced a steep learning curve, returning a year after the introduction of the new V6 turbo hybrid engines triggered the era of Mercedes domination. McLaren finished ninth of 10 teams last season, plagued by unreliability and a lack of power.

"They have come in quickly and they are learning in front of the public but they're hugely determined, and partnered with McLaren, who are hugely determined," said Cowell.

"We know exactly how McLaren work in terms of a data-driven approach, so they are going to make some big, big gains," he added.

Cowell said there was plenty more to come from the Mercedes engine, with some 'mind-blowing' gains seen in the area of thermal efficiency – how much of the energy in the fuel is converted into power from the engine.

The season, with a record 21 races, starts in Australia on 20 March.