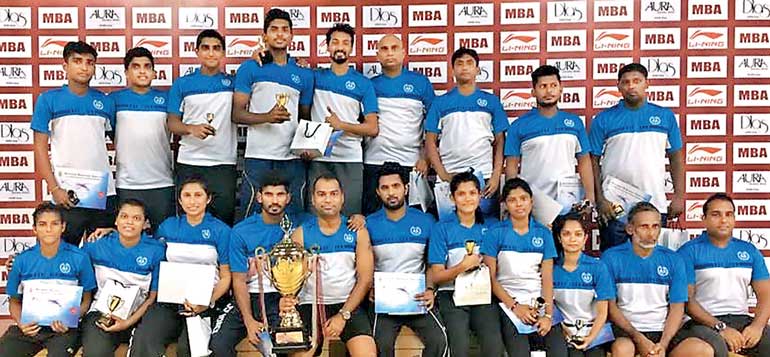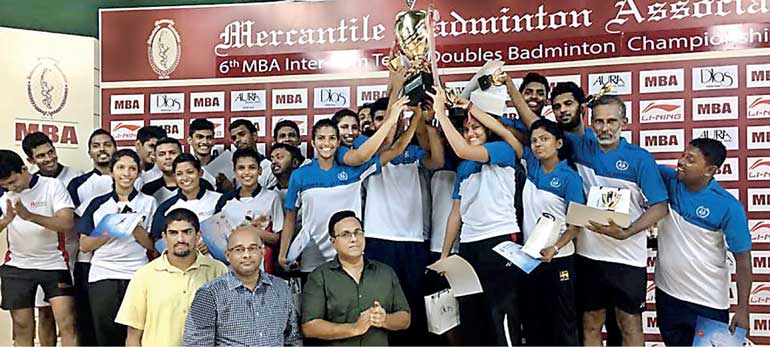 Top favourites McLarens Group shuttlers lived up to their expectations maintaining their winning streak and demonstrated a dominant stature as they won the MBA Inter Firm Team Doubles Badminton Championship Grand Slam 2016.

McLarens Team Captained by Navin Perera led the group stage by defeating Sampath Bank and Brandix becoming the group winner.

McLarens faced Hatton National bank in their semi-final and recorded a 3/0 nil victory.

The grand final of the tournament in the 'Grand Slam Category' was with MAS Holdings A team where McLarens recorded a comprehensive 3/0 nil victory becoming the Champions of the Mercantile Badminton Doubles Tournament 2016.

The team: Navin Perera, Niluka Karunarathne, Sachin Dias, Rajitha Dahanayake, Thisara Nimmika, Udara Nayanajith, Upendra Jayawaradane, Louvi Karunarathne, C.D. Samantha, Achini Rathnasiri, Thilini Handahewa, Amali Amarasinghe, Ruvani Rathnasiri.