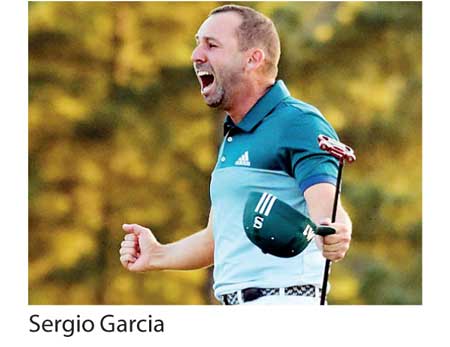 AFP: Masters champion Sergio Garcia will play in this year's Australian PGA Championship at the Royal Pines Resort on the Gold Coast, organisers said on Thursday.

The Spanish world number five will be making his first appearance in Australia in seven years when he tees off at the European Tour co-sanctioned event from 30 November- 3 December.

Garcia, 37, captured his first major title after 73 failures at Augusta National in April when he won the Masters. "2017 has been exciting for me winning the Masters and I look forward to celebrating the end of the year at the Australian PGA Championship," he said in a statement.

"It's been a long time since I have visited Australia but I remember how welcoming the fans were and I have been trying to get back for some time now."

Garcia said he will "definitely" be bringing the Masters Green Jacket with him to show his Australian fans.