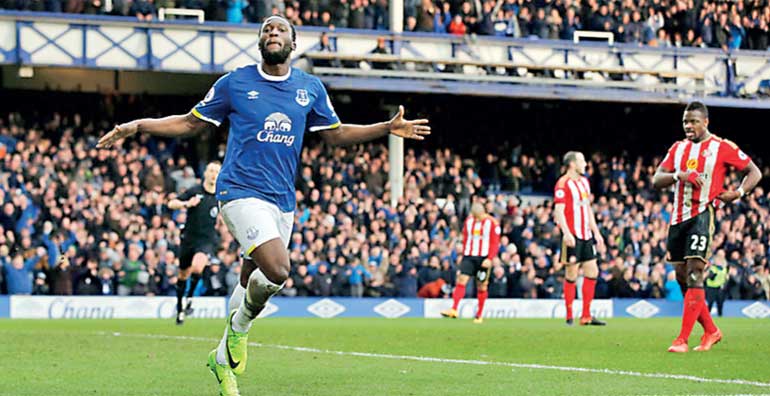 Everton's Romelu Lukaku celebrates scoring their second goal against Sunderland - Reuters
Reuters: Romelu Lukaku became Everton's joint highest Premier League scorer on Saturday and the powerful striker is showing no signs of slowing down as he leads his team's bid to qualify for European competition.

The 23-year-old Belgian has now scored 60 league goals for the Merseyside club, level with Duncan Ferguson, and was instrumental in Everton's 2-0 win over Sunderland.

"It's been a good journey. Duncan and I work really hard, first with Roberto Martinez and now with Ronald Koeman. They helped me to improve my game and I'm grateful to them, because without them, I wouldn't have got this far," Lukaku, who has played 129 games for the club, told reporters.

Lukaku, who is also this season's joint highest Premier League scorer with 17 goals, is leading in-form Everton's pursuit of a European place as they sit seventh in the table, unbeaten in nine league games.

"I think it's really important. It has to be the next step for the club. It's down to us to improve and hopefully get into Europe," Lukaku said.