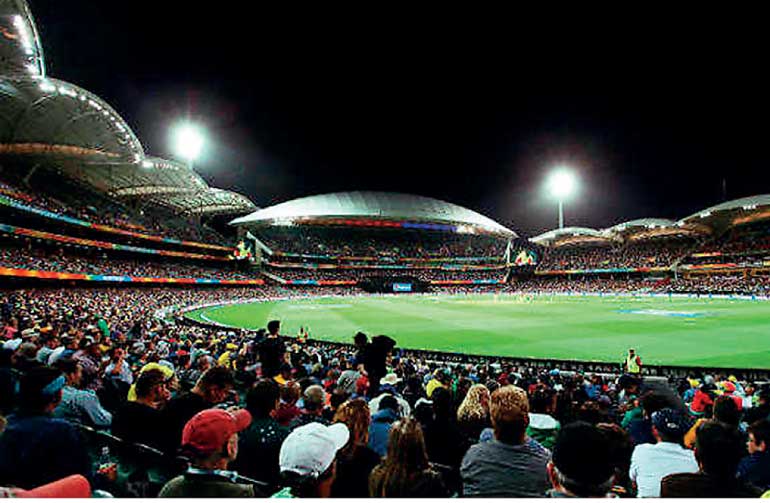 Reuters: India wants to host a day-night test against Australia early next year, according to a report, as the world's richest cricket board continues its backing of the concept which seems to be taking root in the subcontinent.

Australia and New Zealand played the first floodlit test last November at Adelaide Oval and have found takers in Asia.

India and Pakistan are schedule to play twilight tests this year while Sri Lanka and Bangladesh are considering following suit pending the results of domestic trials.

The Board of Control for Cricket in India (BCCI) announced last month it would host a floodlit test against New Zealand when the Black Caps tour later this year and they now want to play one against Australia next year, Cricket Australia Chief Executive James Sutherland has said.

"I think there's certainly some positive signals coming out of India and other parts of the world (on day-night tests)," Sutherland said on Big Sports Breakfast radio.

"Indicatively they've started to talking to us about the prospect of playing a day-night test match against Australia when Australia tours in February and March of next year.

"That's just a pretty strong indicator of where things are at."

BCCI secretary Anurag Thakur did not respond to message and calls from Reuters seeking comment.

The first floodlit test at Adelaide Oval lasted only three days raising doubts if the pink ball can last the duration of the required number of overs in an innings.

But the test also attracted more than 123,000 fans through the gates at the picturesque ground, a welcome sight at a time when the game's longest format is grappling with dwindling crowds with the advent of the shortest Twenty20 format.

With authorities across the globe warming up to the idea, the subcontinent, the game's commercial hub, has now embraced the concept.

Pakistan will play a day-night test in Australia in December and might play one before that, against West Indies in October, provided the Caribbean nations agree to the proposal.

Even Sri Lanka, who turned down Pakistan's proposal to play a day-night test in 2013 citing their inexperience with the pink ball, are now considering the option.

"When you look at the big picture it's probably not surprising because day-night test cricket is just a no-brainer really, giving more opportunities for fans to get along to the cricket and watch it on TV," Sutherland added.