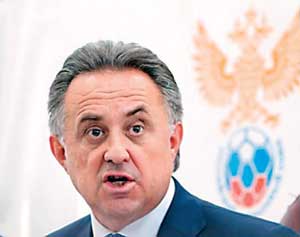 REUTERS: Russian Sports Minister Vitaly Mutko has received a reply from the International Association of Athletics Federations (IAAF), saying the exclusion of Russian track-and-field athletes from the Rio Olympics cannot be reversed, Russian news agencies reported on Wednesday.

"I have received a reply from Coe. The decision which has been taken will not be revised," Mutko was quoted as saying, referring to IAAF President Sebastian Coe.

Mutko on Monday sent a letter to the IAAF asking it to allow clean Russian track-and-field athletes to take part in the Rio Olympics.