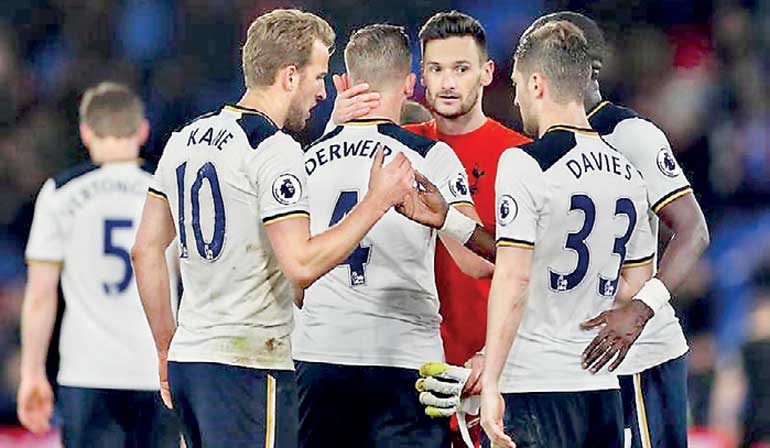 Reuters: Tottenham's adventurous attacking play has made them the most exciting team in the Premier League, and they could still snatch the title from Chelsea, former Spurs defender Erik Edman said.

Four points behind leaders Chelsea with five games to go, Tottenham face North London rivals Arsenal at White Hart Lane on Sunday in a derby they must win to keep up pressure on the Blues.

Edman was no stranger to attacking raids himself in a career that also took in Dutch side Heerenveen, French club Rennes and then-Premier League outfit Wigan, and the former left back is a big fan of Tottenham's swashbuckling approach.

"They have never been as hot as they are now," the 38-year-old told Reuters in a telephone interview.

"They are doing a lot of things right with their own young English players, and a coach that feels red-hot. Tottenham are the most exciting team in the league in many ways."

Two of the players causing a stir are full backs Kyle Walker and Danny Rose, and Edman says they are key to Tottenham's system.

"As a full back you feel you can put pressure, create two-on-one situations, cut outside. If you are attacking on the right and move the ball to the centre, and the left back is already on his way up, it gives a dimension and a flow to your possession.

"It's about the coach's way of playing ...It's not really an English thing - it's more that (coach Mauricio) Pochettino and the team have the courage to let both full backs go forward. That is great to see," he said.

Edman arrived at White Hart Lane in July 2004 and spent a single season there, but the derbies against Arsenal left their mark. "These matches stand out. I wasn't there a long time but you noticed that Tottenham was always something of a 'little brother' at the time, we were unlucky and Arsenal just kept winning... As a player and as a foreigner you noticed that these games are special."

The home game against Arsenal in 2004, the season after the Gunners won the league title without losing a match, sticks out in Edman's mind.