REUTERS: A former executive committee member of soccer's global governing body FIFA told a U.S. judge in November 2013 that he and other officials took bribes in connection with the 1998 and 2010 World Cups, among other major tournaments.

Chuck Blazer, a U.S. citizen, secretly pleaded guilty to 10 criminal counts in New York as part of an agreement with U.S. prosecutors, according to a partially blacked out transcript of the hearing released on Wednesday.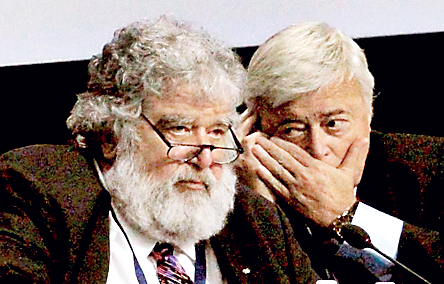 According to U.S. officials, Blazer's cooperation helped build a sprawling corruption case that has led to charges against top FIFA figures and prompted the resignation on Tuesday of longtime president Sepp Blatter.

Blazer served as an executive committee member of FIFA from 1997 to 2013 and was the general secretary of CONCACAF, soccer's governing body in North and Central America and the Caribbean, from 1990 to 2011.

"Among other things, I agreed with other persons in or around 1992 to facilitate the acceptance of a bribe in conjunction with the selection of the host nation for the 1998 World Cup," Blazer told U.S. District Judge Raymond Dearie during a closed-door proceeding in Brooklyn federal court on the morning of Nov. 25, 2013, according to the transcript.

Though France won the bidding to host the tournament, separate court documents claim Morocco paid the bribe in connection with the 1998 World Cup.

Blazer added that from 2004 to 2011, "I and others on the FIFA executive committee agreed to accept bribes in conjunction with the selection of South Africa as the host nation for the 2010 World Cup."

U.S. authorities have said South Africa paid a $10 million bribe while bidding to be the 2010 World Cup host. The country has confirmed the payment but said it was a donation to support soccer development in the Caribbean, not a bribe.

Blazer also admitted to taking kickbacks related to five different editions of CONCACAF's premier event, the Gold Cup, between 1996 and 2003. "I knew my actions were wrong at the time," he said. A lawyer for Blazer declined to comment.
Accused former FIFA Vice President Warner vows to tell all
REUTERS: Former FIFA Vice President Jack Warner, a central figure in world football's deepening scandal, has vowed to tell investigators all he knows about corruption within the sport's governing body.

In a paid political address entitled "The gloves are off" broadcast in Trinidad and Tobago late on Wednesday, Warner said he feared f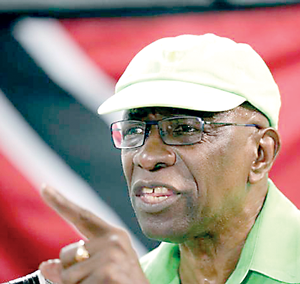 or his life, but would reveal everything he knows.

He said he had instructed his lawyers to contact law enforcement officials both in his homeland and overseas.

"There can be no reversal of the course of action I've now embarked upon," said Warner, a prominent local politician and businessman.

He said some of the documents he had related to financial dealings with FIFA, some of which are being investigated by U.S. authorities. But he also said he had documents linking FIFA with the 2010 Trinidad and Tobago government elections.

"I have kept quiet, fearing this day might come. I will do so no more," he said. "I will no longer keep secrets for them who actively seek to destroy the country."

Warner is among more than a dozen officials charged by the U.S. Department of Justice with running a criminal enterprise that involved more than $150 million in bribes.

Prosecutors say Warner solicited bribes worth millions and charged him with offences including racketeering and bribery.