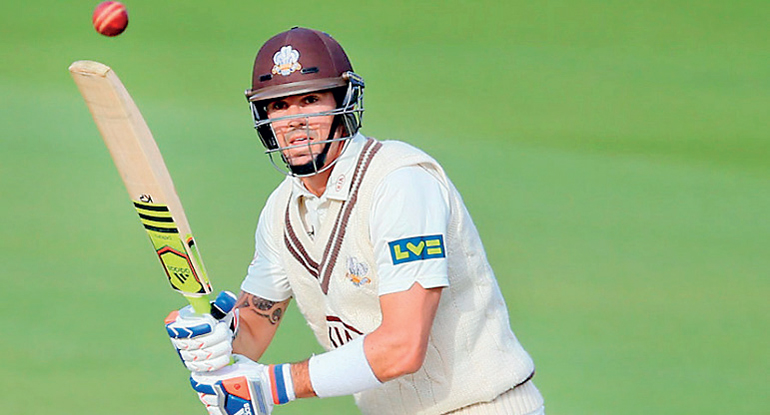 Kevin Pietersen is not in England's plans this summer due to a complete breakdown in trust but has not been banned from playing international cricket in the future.

England director Andrew Strauss outlined his plans in his new role on Tuesday and the controversial Pietersen was, unsurprisingly, the main topic of interest.

"Now is the time for us to be really open about the Kevin Pietersen situation -- people have been running away from it for years," Strauss told reporters in the Lord's pavilion.

"The truth about Kevin is that he is a phenomenal cricketer. But over months and years trust has eroded between Kevin Pietersen and the England and Wales Cricket Board (ECB).

"There is a massive trust issue between me and Kevin."

Pietersen was sacked by England last year following a number of incidents that culminated in the 5-0 Ashes defeat in Australia during which he was accused of bring disengaged from the team.

Strauss' first task as director was to sack Peter Moores as coach and two days later Pietersen gave a timely reminder of his batting talent with an innings of 355 not out for Surrey in the county championship, the highest score of his career.

But Strauss said that had done nothing to alter the situation and he met Pietersen on Monday evening to tell him face to face he does not feature in England's plans.

"It did not change my thinking at all as we have always known what a fantastic cricketer Kevin is," Strauss said. "He was not happy with the decision and I did not expect him to be.

"It's not about his ability as a player. It's about trust. You can't build that over a few days. "I can't give him any guarantees about the future but he is not banned from the side because no-one knows what is going to happen in the future."

South African-born Pietersen, 34, has made 8,181 test runs, including 23 centuries, and is England's highest run-scorer in all forms of international cricket.

He was a team mate of Strauss' for many years and played under his captaincy but he was dropped for a test against South Africa in 2012 after sending provocative texts about the skipper to opposition players.

Strauss was forced to issue an apology in July 2014 after being caught on microphone making offensive remarks about Pietersen during a television commentary stint.

"The trust isn't there at the moment. I wish it wasn't the case but it is the case," Strauss said.

"If there's a way to build trust let's look at it ... this isn't about Kevin Pietersen, it is about the future of English cricket.

"I know from my time playing cricket for England that trust is absolutely imperative in any team environment."
---
Root named vice-captain as England look forward
England cricket director Andrew Strauss gave his full backing to test captain Alastair Cook on Tuesday and appointed Joe Root as his deputy in a significant move for the future.

Cook has been under pressure due to a poor run of form with the bat but he scored his first test century for nearly two years in the recent drawn series in West Indies.

"Alastair Cook is the right man to lead the England team," Strauss told reporters at Lord's on Tuesday.

"It has been a difficult 18 months but it was great to see him come back to form in the West Indies."

The decision to name the 24-year-old Root as vice-captain in place of Ian Bell suggested Strauss is already planning a long-term strategy for the development of the team.

"It was time to bring Joe into a leadership role," Strauss said. "I hear he is a strong voice in the dressing-room. It is a strategic decision."

Strauss also hinted that there would be more differentiation between the test and one-day teams, confirming that Eoin Morgan would continue as captain of the limited-overs side.

"We need more separation between the test and one-day teams and Eoin has my full support," Strauss said.

"I will be looking at ways in which we can rest players and

support staff so we can achieve maximum success on the pitch."

Strauss also revealed that batsman Kevin Pietersen, sacked last year and still not part of England's plans on the field despite scoring 355 not out for Surrey, had been offered a consultancy role with the one-day side.

"Kevin rejected the offer," Strauss said. "He was not happy with the decision not to recall him to the side and I did not expect him to be."

Strauss also explained his decision to fire Peter Moores as coach.

"I felt it was important to change the coach," Strauss said. "In some areas of strategy and tactics he (Moores) was exposed.

"The England coach's job is a very powerful position in world cricket and we need a guy who has the energy and vision to take the team forward."

Strauss, who captained England to two Ashes triumphs, tried to sound a positive note despite all the recent criticism of the team.
"It is an exciting time," he said. "We should not forget that the last decade has been one of the most successful in England's history but the game is evolving very quickly.
"I have to implement a team culture which is fundamental to any success and we have to find self-reliant cricketers who can make the right decisions where it matters most out on the field."