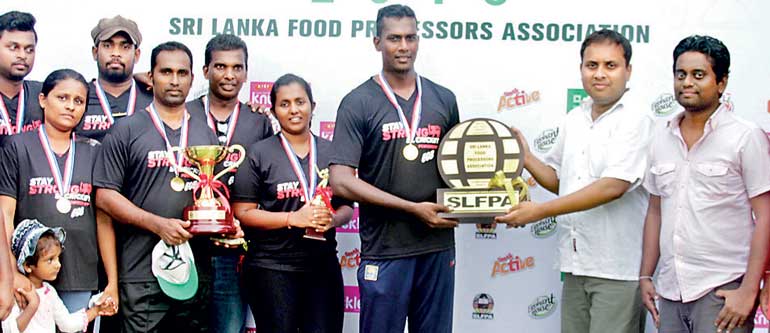 Twenty-six teams came together to compete in the six-a-side softball cricket tournament organised by the Sri Lanka Food Processors Association (SLFPA) which was played on 14 May at the Colombo Colts Cricket Club ground.

Teams arrived from towns as far as Dambulla and Kandy. The event was organised for the food & beverage and related industries, so that staff members of all organisations could come together to socialise and enjoy themselves.

Cargills Agro played Zenra Tea and secured the position of second runner-up.

The Elephant House team and Nestle ended up being the finalists. The tussle between the two teams had spectators on the edge of their seats with the Elephant House team emerging as champions and claiming the SLFPA Challenge Trophy. Nestle scored 65/3 giving their opponents a target of 66 runs to chase. Elephant House went on to score 66/3 to clinch the victory by two wickets.

This year's sponsors of the event were SMAK, Elephant House, Cargills, BASF and Zenra Tea and LECS.

President of SLFPA Maliek de Alwis and Project Chairman Nadeshan Guruge presented the awards.