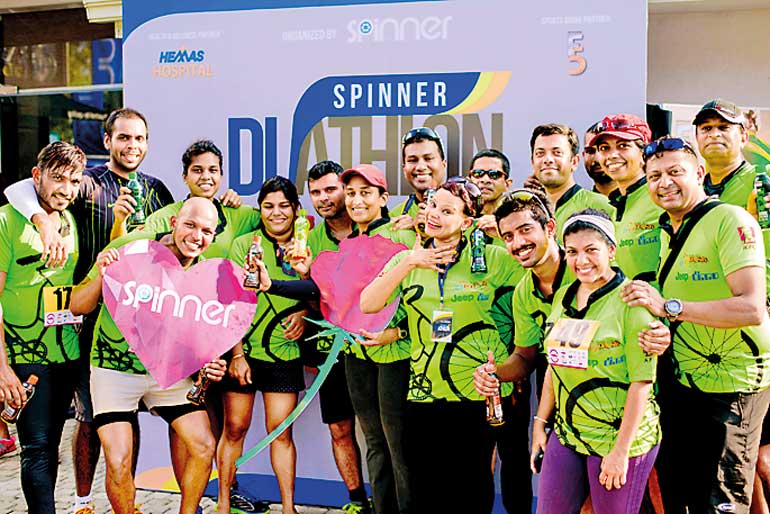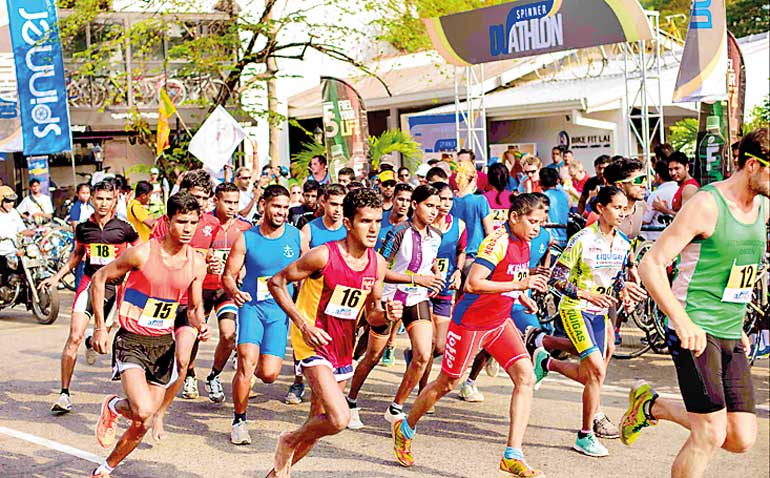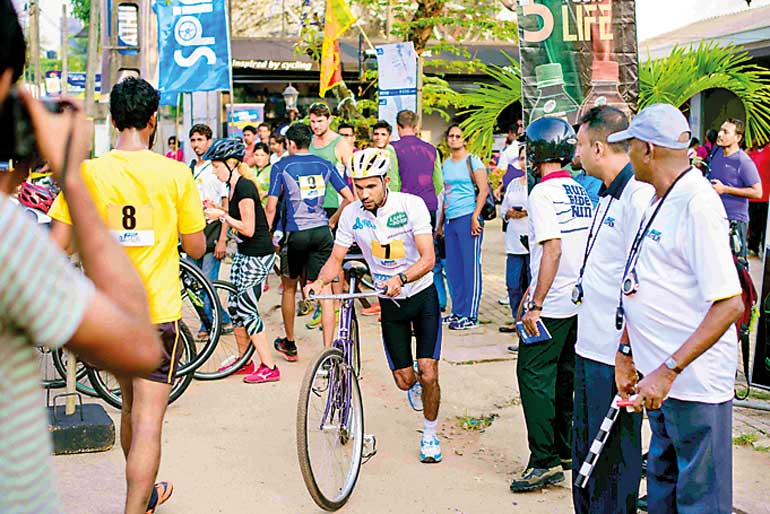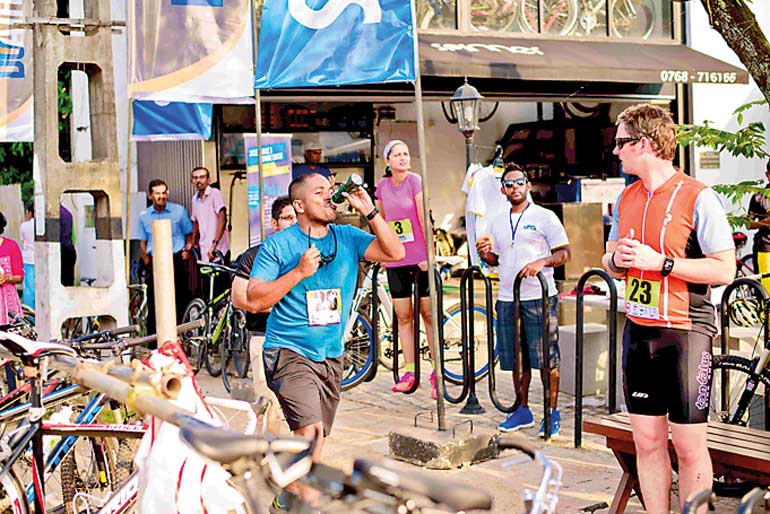 Elephant House F5 recently signed on as the main sponsor of the first-ever Sri Lankan Duathalon, a run/cycle/run sporting event that was held on 14 February, at the Spinner Sports Centre in Madiwela. Held on Valentine's Day 2016, it promoted the need for physical activity for loved ones, with many kids and even families taking part, in addition to top national athletes.

The Elephant House F5-sponsored Duathalon 2016 featured over 125 participants of all ages and skill levels, with more than 200 spectators cheering them on. This event was organised by WrooM Cycling, and Spinner Cyclist Cafe and Bike Fit Lab.

Elephant House F5 also supported Sri Lanka's first-ever Duathalon to encourage an active and healthy lifestyle, with many different communities, and a large number of people, positively influenced to take part in cycling and running.

A Duathalon is a sporting competition that comprises three activities. First running, then cycling and, last, running once again. This event is growing in popularity worldwide since many already know how to cycle and run and can train without specialised equipment or venues.

The Elephant House F5-sponsored Duathalon 2016, specifically, featured three major categories: Elite, with 5km of running, 25km of cycling and 5km of running; Amateur, with 2km of running, 10km of cycling and 2km of running; and Kids, with 500m of running, 3km of cycling and 500m of running.

Commenting on this exciting partnership, Ceylon Cold Stores PLC Head of Beverages/John Keells Holdings Vice President Daminda Gamlath said: "As the main sponsor of Duathalon 2016, Elephant House F5 was able to create a solid impact at the event, not only raising awareness about the need to re-hydrate after any sporting activity but also aiding in WrooM's and Spinner's efforts to facilitate an active and healthy lifestyle culture amongst all Sri Lankans."

A refreshing isotonic sports drink, designed by experts for re-hydration, Elephant House F5 is ideal for recovery from exercise and sporting activities, fuelling maximum performance while offering a great taste. Isotonic sports drinks replace fluids and electrolytes that are lost from the body in the form of sweat during any type of physical exertion, which is a necessity since too much sweating can lead to dehydration. Offered in either Citrus or Orange flavours, in 350ml bottles, Elephant House F5 is sold island-wide at a number of retail chains and grocery outlets including Keells Super.