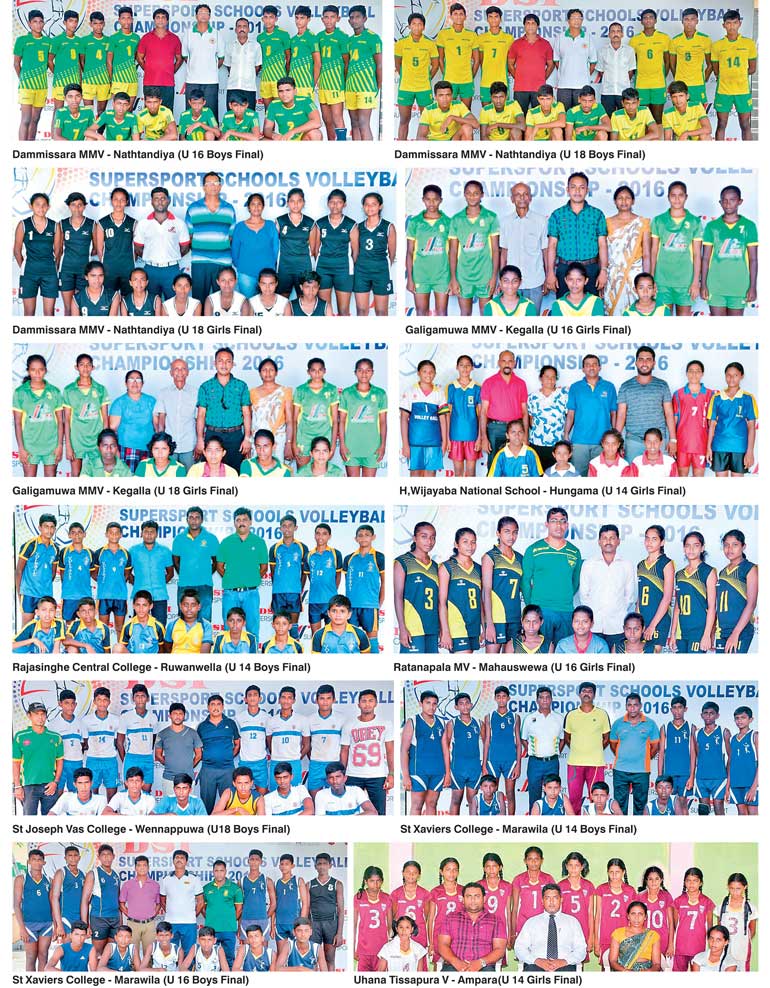 The much-anticipated finals of the DSI Supersport Schools Volleyball Championship 2016 are just around the corner. Scheduled to be held on the 15th and 16th of July the finals will bring about the end of yet another highly successful venture by DSI with the support of the Sri Lanka Volleyball Federation and the School Volleyball Association of the Ministry of Education.

The purpose of the championship is to provide players from both rural and urban parts of the country with an opportunity to showcase their talents on a national platform, as well as a means of supporting players in the development of their careers. Players worthy of recognition stand the chance of becoming members of Sri Lanka's national volleyball team and representing the country on prestigious international courts. The initiative, which first began in 1999 with the participation of 198 teams, had over 2000 teams participating in the district level matches this year, with 300 teams making it all the way to the national level.

The 12 teams that have made it to the finals will face off at the National Youth Services Centre in Maharagama. The under 14 boys and girls teams will compete on the 15th from 1.30 pm onwards while the under 16 and 18 boys and girls teams will have their respective matches on the 16th from 9 am onwards. The matches will be telecast live on Channel Eye.

"This is an exciting event for all of us at DSI. It has taken a lot of hard work for us to arrive at this point but in the end it was worth it, to witness the passion and dedication shown by all the competitors. We are extremely proud to see such talent amongst the future generation of our country and we hope that they will ensure the popularity and development of our national sport. I wish the teams competing in the finals the very best of luck," stated D. Samson & Sons Ltd Senior Marketing Manager Upendra Gunawardhana.