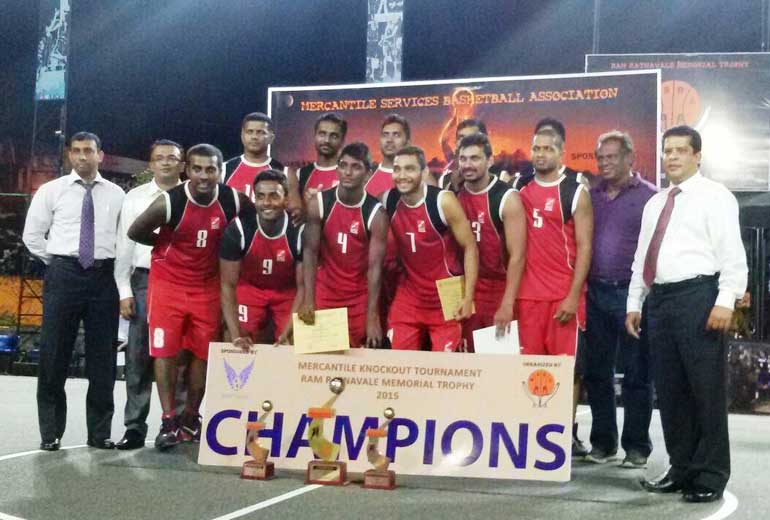 The DFCC Group was recently crowned as the Mercantile Service Basketball Champions at the Mercantile Knock-out Tournament. The finals were attended by basketball fans, participating banks and staff from several mercantile organisations. The DFCC Group team members tussled their way into the final and were adjudged the champions of the tournament after a thrilling game against the Nations Trust Bank (NTB) team.

Senior members of the DFCC Group demonstrated their sporting prowess and superior skills on the court. The game concluded with the DFCC Group leading with 62 points and with NTB securing second place with a total of 52 points. The star of the match, Timothy Nilushan, DFCC Group was crowned the 'Player of the Tournament' and Terrence Neydorff, DFCC Group was crowned the 'Player of the Final'.

This year, the DFCC Group made history by clinching both the League and Knock-out titles. DFCC has been a dominant force at the tournament in the recent past and has performed consistently in past seasons. The off court combination of Team Manager Christie Mariathasan and Coach Ajith Kuruppu has been a crucial factor in the bankers' success. The leadership provided by them inspired the DFCC Group team members to believe in themselves and face the tough final with confidence. Mariathasan and Kuruppu maintained a well-balanced team and ensured the timely addition of new talent. They also provided the senior players with all the support they needed to perform at their very best.