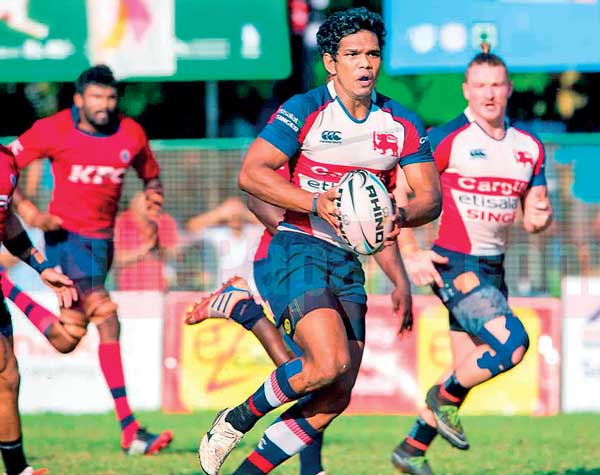 Kandy's Fazil Marija is set to play his last club rugby season
By Shamseer Jaleel reporting from Kandy

Defending League and Clifford Cup champions Kandy will take on CH&FC, who finished last in the league in 2016, with both teams locking horns in Colombo in their first club league rugby encounter which is likely to be played at the Race Course rugby grounds.

Eight teams will battle it out in the round robin encounters, playing each other once before moving on to the second round. The first round will end in mid-December and after a two-week break the season will resume during the first week of January.

The much anticipated Clifford Cup knockout competition will be worked off from mid-February to early March. Rugby crazy fans will miss the overseas players in action as the majority of the clubs did not want to go ahead with drafting their services due to the high costs associated with recruiting these players.

Champions Kandy will be coached by former Trinity flanker Sean Wijesinghe with Nalaka Weerakody assisting him while their closest rivals Havelocks have already contracted former Kingswoodian Ronnie Ibrahim. Kandy will be led by Roshan Weeraratne while burly forward and try machine Dushmantha Priyadarshana will lead Havies. The Red Shirts possess a team blessed with an equal measure of youth and experience with former Wesley player Shane Sammandapperuma leading the outfit. They are coached by Scotsman Ben McDougal. Navy will be coached by Mothilal Jayathilake.

Air Force will be guided by Leonard De Zilva and Police's Head Coach will be Sevens sensation Sudath Sampath. Air Force and Army are yet to announce their coaching staff.

The use of a Television Match Official (TMO) is currently being discussed but is very unlikely to be taken forward as the cost is high and on some days there will be two matches played at the same time.