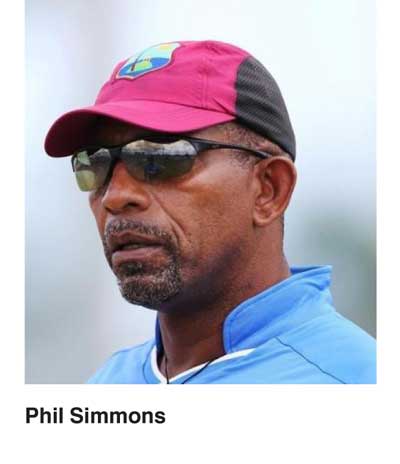 REUTERS: Frustrated Coach Phil Simmons has called on the West Indies Cricket Board to do more to get top players back into the test team rather than playing in lucrative Twenty20 tournaments.

Chris Gayle and a plethora of West Indies cricketers have lit up Australia's domestic Big Bash League tournament, even as the test team have endured an abysmal start to their tour Down Under.

West Indies lost the series-opener in three days in Hobart and Australian pundits have questioned how deserving the tourists are of the marquee tests of the home summer in Melbourne and Sydney.

"I'm totally frustrated," Simmons told reporters at the Melbourne Cricket Ground on Wednesday in the lead-up to the traditional Boxing Day test.

"It's enjoyable to see (paceman Andre) Russell bowling at 140 clicks and (batsman Dwayne) Bravo hitting three of four sixes and Chris (playing) in (the Big Bash).

"It is frustrating that we don't have them yet playing in a test series but it's something that's been going on for a while.

"It's up to the administration to work out how we get to the stage of, let's say New Zealand, because they have similar things and they are getting all their players to play.

"And it's up to our administration and our bosses to find out how is the best way that we can get these guys on the pitch."

Explosive opener Gayle said last week he was still not ready for the rigours of test cricket as he continues his recovery from a back injury.

The Boxing Day test, the second in the three-match series, starts on Saturday.