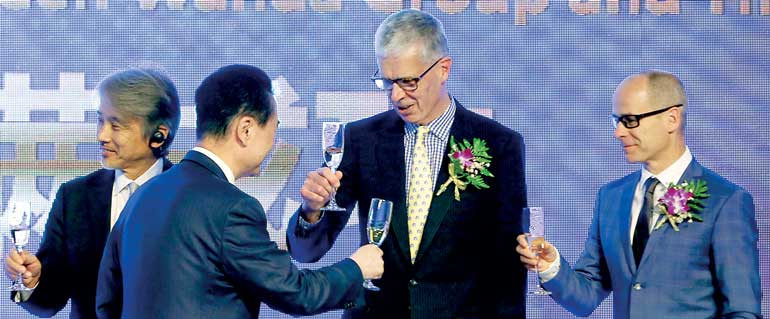 Reuters: China's Dalian Wanda Group, controlled by the country's richest man Wang Jianlin, has signed a deal to sponsor races with the world's top organiser, Abbott World Marathon Majors (WMM), the latest move by Wanda to expand its global sports business.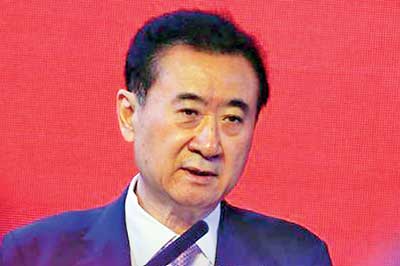 Wanda's sports division and WMM on Wednesday signed a deal that will see Wanda hold three WMM races in the Asia-Pacific region in the next ten years, including a race in China.

The Abbott World Marathon Majors presently consist of six of the world's most well-known marathon races, including the Boston Marathon and the New York Marathon.

A WMM China race may be inaugurated within three years, Wang told a signing ceremony in Beijing.

"This is the right moment for a world marathon to come to China," Wang said.

The Marathon Singapore, an annual international marathon race operated by Wanda Sports subsidiary World Triathlon Corp (WTC), is likely to be a candidate for one of the events, Wanda said in a statement.

Hugh Brasher, London Marathon race director, told reporters at the announcement that it may take several years before a Chinese city meets operational criteria to host a marathon event.

Pollution is an element that needs to be addressed to hold a race, Brasher said, but other criteria, including financial and political support, are required.

Wanda has helped lead China's push into organised sports and sports marketing, as the government advances its goal of turning the sector into a five trillion yuan ($725.63 billion) business by 2025.

Over the last two years, Wanda has sealed a series of high-profile sports investments, including buying WTC, the U.S. owner of the popular Ironman Triathlon franchise, and taking a 20 percent stake in Spanish soccer club Atletico Madrid.

Wanda last year also became a top sponsor of soccer's global governing body FIFA and said it will organise the first China Cup from 2017, and inked a partnership with international basketball's governing body FIBA.

The group has said that it plans to create at least 10 major international sports events in China before 2020.

In September, Wanda also signed an eight-year exclusive partnership with Badminton World Federation (BWF), the world badminton governing body.