Winner of RTC Governor's Cup powered by EFL
---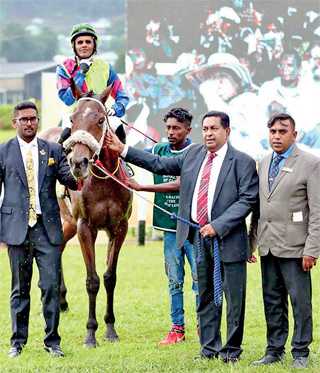 Another Ace with jockey Vivek, trainer Sridher Selvaratnam and owners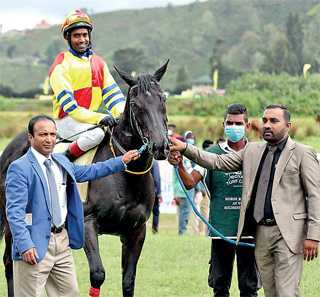 Honorious with jockey Aneel, trainer S.V. Mathialagan and owner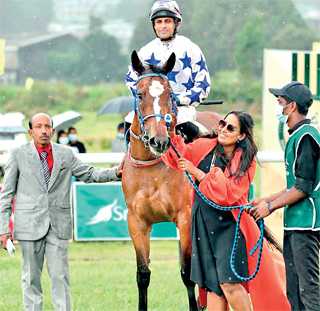 Owner of Glittering with jockey J. Chinoy and trainer S.D. Mahesh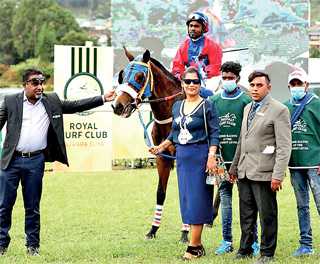 Owners of Miss Ivory with jockey K. Sanjeewan and trainer Sridher Selvaratnam
---
In spite of heavy underfoot conditions, a thrilling and fitting finale was scripted to the Royal Turf Club (RTC) Governor's Cup 2021 powered by EFL, when Western Wind, ridden by jockey Vivek, not only stole the limelight but beat two of the best fillies – Alcazaba and Spirited Touch – to clinch an enthralling win at the Racecourse in Nuwara Eliya yesterday.

The event was forced a delay in its schedule when a sudden downpour occurred during the Governor's Cup Raceday, which happened for the first time in its near 150 year history. Yet, the horse race-loving public, who gathered in large numbers, remained at the venue to witness the whole raceday, which eventually finished in style and glamour.

Western Wind took the lead from the setoff in the Class 1 1,800 metre race for the prestigious silverware, which is now 145 years old. The field of nine runners went past the legendary Grandstand, once at the start and then the culmination, which forced all spectators to their feet.



Jockey Vivek made the owners, Mr. and Mrs. Gamini Jayaratne, proud to claim a stunning victory from Alcazaba, who looked threatening in the final two furlongs. Reigning title holder Spirited Touch fell back to third position after jockey J. Chinoy navigated Alcazaba to the fore from the rear, looking threatening as usual and almost regaining her lost form as a two-time Governor's Cup winner.

Eventually Western Wind sealed the win by three lengths from Alcazaba, who was four lengths ahead of Spirited Touch. The win by Western Wind helped Jayaratne Stables regain the Governor's Cup five years after the coveted title went to Edwards Stables thrice and Fearless Stables and Stud Farm once each.



Prior to the grand finale, jockey Vivek gave his stable masters their first win with the RTC Queen's Cup powered by Classic Travel, steering Another Ace to an inspiring win in the race for Class 2 horses. This was the third successive year that Jayaratne Stables secured the RTC Queen's Cup. When the 2,000 metre race was in its almost end with two furlongs remaining, Star Scholar and Silver Streak were battling out to finish ahead of one another, but Vivek made a sudden breakthrough from the outside to clinch a thrilling and uncertain win to give Hasanga Jayaratne his only win in the RTC Governor's Cup Raceday 2021.

Glittering, ridden by jockey J. Chinoy and owned by Edwards Stables, made another stunning finish to win the RTC Mayor's Cup powered by Expolanka for Class 3 horses in a 1,600 metre race. Glittering pipped out Vigorous, ridden by S.D. Janaka, by a whisker as Olive, ridden by jockey Aneel, finished third by 10 lengths.



Fearless Stables and Stud Farms completed a double in the Vegibest International Cup with Honorious and Torpedo making it a home-and-home battle in the Class 4 race of 1,400 metres. Jockey Aneel eventually steered Honorious to a win by half-a-length from Torpedo, ridden by local boy K. Sanjeewan. Jockey J. Chinoy rode Zulu Fantasy to a third place finish.

The day started off with the Sports Ministry Challenge Cup, a Class 5 race of 1,400 metres, which was won by jockey K. Sanjeewan. The winning horse is owned by Kosala Senaratne. Waiting for Glory, ridden by K. Vaibhav and Goldie Girl, ridden by J. Chinoy finished at second and third respectively.



The Governor's Cup 2021 was organised and conducted by Royal Turf Club with EFL partnering as main sponsors. The event, which is followed by ardent horse racing enthusiasts annually, was held after a one year's lapse with the COVID-19 pandemic forcing all sports events to be called off during 2020. Following the success of yesterday's event, RTC will wind up its Horse Racing Festival 2021, which is held annually during the April holiday season, with the RTC Magic Million Cup on 24 April at the Racecourse in Nuwara Eliya.

Winner of RTC Queen's Cup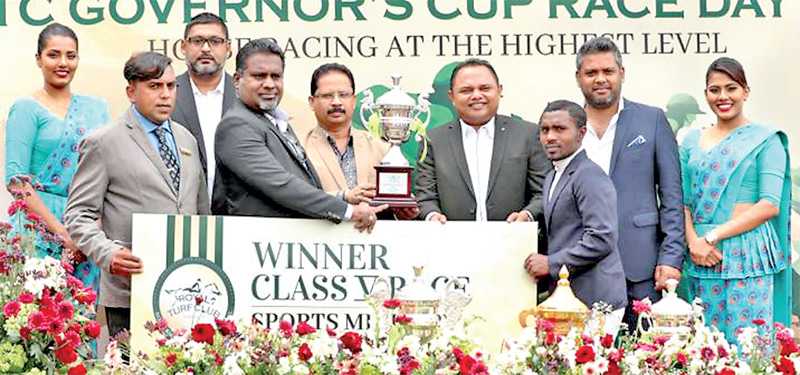 Winner of Sports Ministry Challenge Cup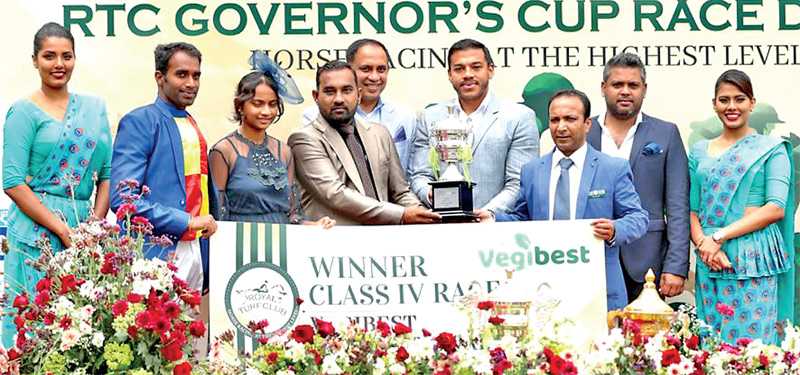 Winner of Vegibest International Cup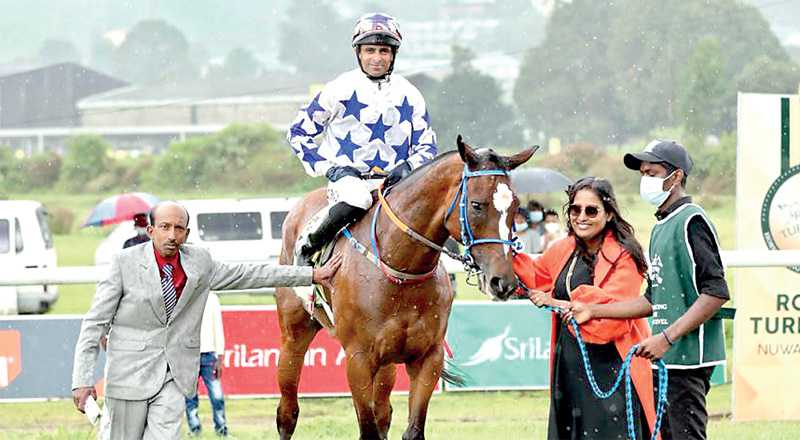 Winner of RTC Mayor's Cup powered by Expolanka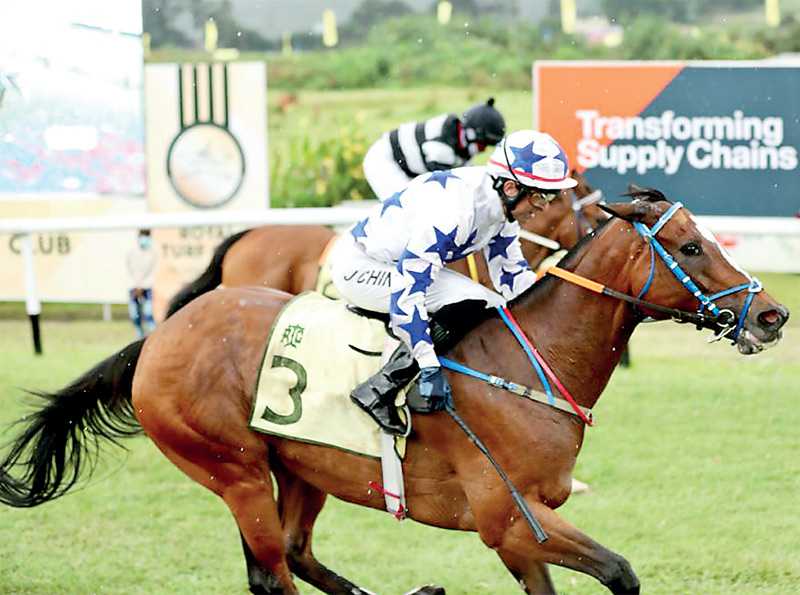 Jockey J. Chinoy and Glittering going past the winning post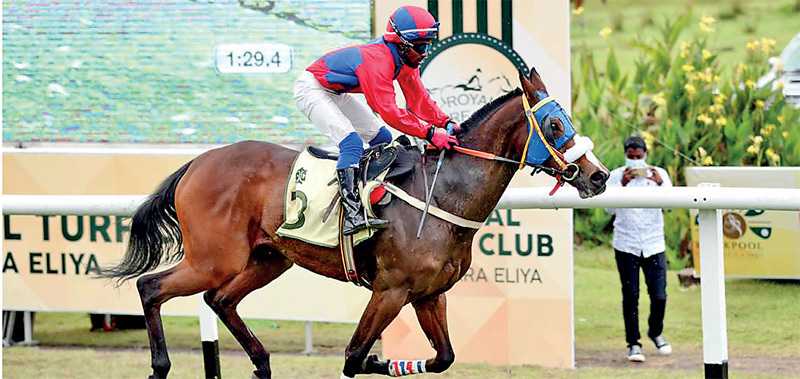 Miss Ivory wins the Sports Ministry Challenge Trophy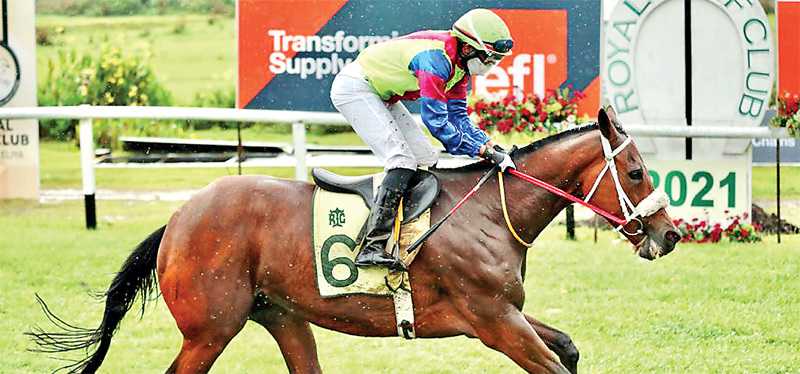 Jockey Vivek and Another Ace reaching the winning post.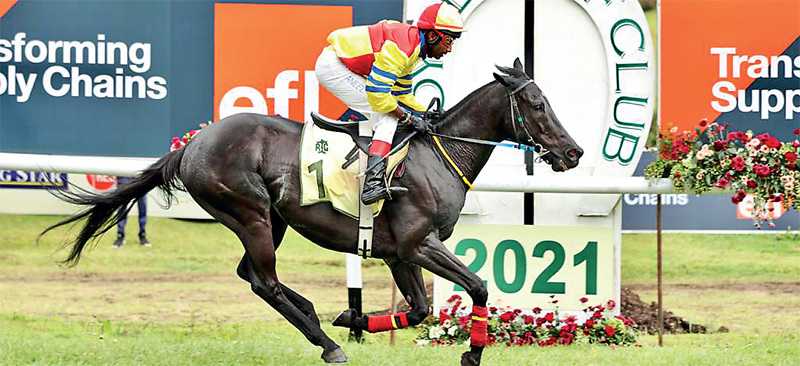 Jockey Aneel takes Honorious to victory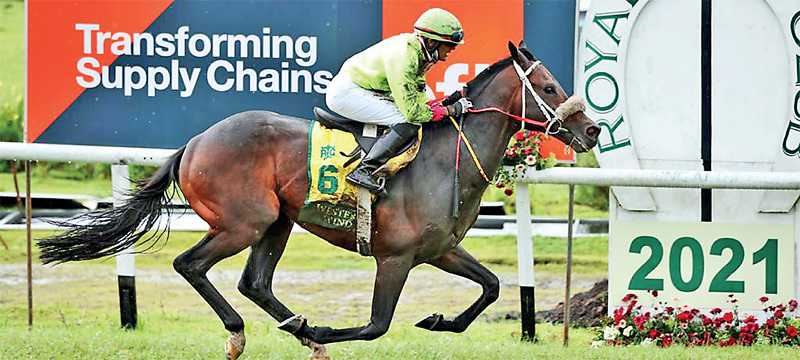 Jockey Vivek takes Western Wind to vicotry in the RTC Governor's Cup race
---