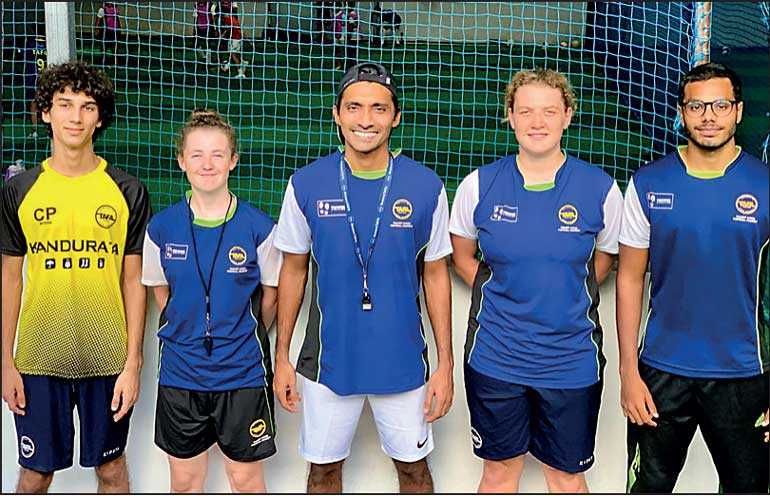 TAFA coaches (from left): Cole Perera, Faye O'Toole, Thaabit Ahmed (Founder), Jade Moore and Jai Mutthumani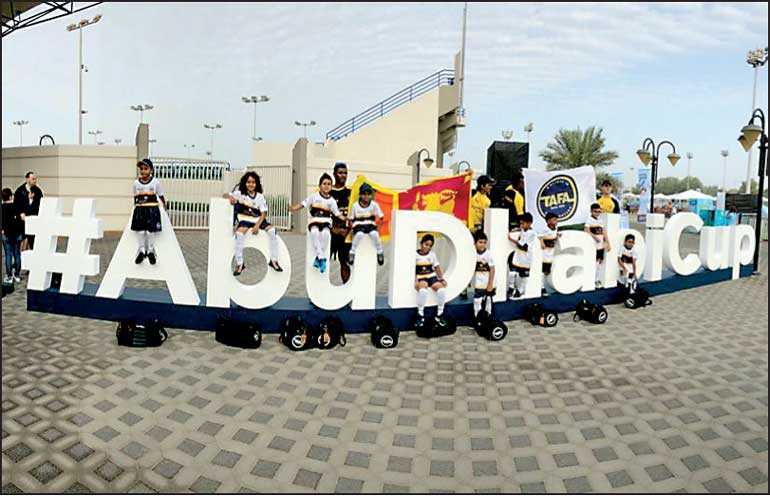 TAFA at the Manchester City Abu Dhabi Cup 2019 tour
Coach Jai Mutthumani and Coach Faye O'Toole conducting season 11's first Grasshopper session
---
The Thaabit Ahmed Football Academy (TAFA) recently launched its 2019/20 season on 16 September for the 11th consecutive year.

The academy, which supports over 200 students from 30 nationalities, aged from 4-15, began its new season.

TAFA was founded in 2009 by Thaabit Ahmed, to offer coaching to young athletes in a fun, safe and professional environment. Based in Colombo, Sri Lanka TAFA is a privately-run football academy which provides training in both Colombo and Galle.

Season 11 of TAFA began with a full registry of young athletes and a substantial waiting list.

Commenting on the commencement of the 11th season, TAFA Coaching Founder Thaabit Ahmed stated: "We believe in educating today's youth on the importance of teamwork and leadership, utilising fitness and football as a platform for this. What our young athletes learn on the pitch are lessons they can apply to their day-to-day life."

Operations Director Fiona Molligoda Smyth, who recently joined the team, said: "TAFA represents a very forward thinking approach in the way it delivers its structured coaching sessions with a strong emphasis on fitness and health. The brand believes in equal opportunity and the role of strong female leaders. As such, the TAFA team now has an equal ratio of male to female staff. It's good to be part of a team which is diverse and I get to work with both Sri Lankan and international coaches."

TAFA's core values of enjoyment, development and respect are backed by its three pillars of coaching, exchange and foundation. Season 11 marks the launch of several subsidiary brands including Trooper Rugby and Trooper Elite which are headed by Bilal Hassan.

The football academy has confirmed its foreign tour in March 2020 to the UAE for the Manchester City Abu Dhabi Cup for both the TAFA boys' and girls' football teams and their Premier League Experience UK tour in April 2020.