Under 24 rugby will make way for many youngsters in to Club rugby which commences in Dec 2022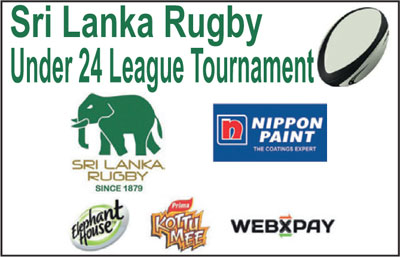 By Shamseer Jaleel
Unbeaten Science Maroons top contender for the League champions in the club division will be all out to continue their unbeaten run when they confront Petersons Sports Club in their Sri Lanka Rugby (SLR) conducted Under 24 League encounter which will be worked off at Science ground today.
Kick-off is scheduled at 4 p.m.
On the same day OWSC will lock horns with Field Force in another club encounter at the Thurstan ground.
After this round of matches the following weekend, all finals will take place. The Under 24 rugby league is played after more than two decades in Sri Lanka.
19 Nov
Science Maroons vs Petersons SC

Science ground
Old Wesley vs Field Force

Thurstan ground
20 Nov
Western vs Southern

Thurstan ground
21 Nov
Central vs North Central

Bernard Stadium
Aluvihare

Bernard Stadium