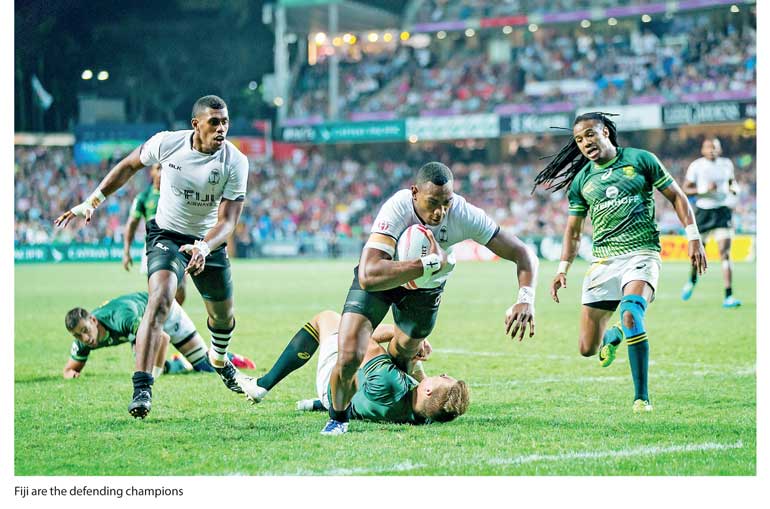 By Shamseer Jaleel

South Korea will be the 16th team taking part in this year's Hong Kong Sevens after finishing third in last year's Asia Rugby Sevens Series behind Japan and Hong Kong.

They will be the only Asian outfit at this annual event. Ireland qualified for the Hong Kong Sevens based on a strong showing at the 2017 European Grand Prix of Sevens, claiming the second overall position behind Russia after winning two of the four tournaments and finishing in third place in the other two Series events.

The 15 teams that feature in all 10 tournaments on the international series will once again be the stars of the show in Hong Kong, delighting the expected 120,000 fans attending this year's tournament. They are South Africa, Argentina, Australia, Canada, England, Fiji, France, Kenya, New Zealand, Russia, Samoa, Scotland, Spain, the United States, South Korea and Wales.

Fiji are the defending Hong Kong Sevens Cup champions after their 22-0 win over South Africa. Their previous cup wins came in 2016 and 2015. Fiji will be bidding for a first ever four-peat in the 43 years of Sevens rugby in Hong Kong.

Last year marked a record 17th Hong Kong Cup for Fiji, and their fifth in six years at their spiritual home away from home. New Zealand are second in the cup-winning stakes in Hong Kong with 11.

Hong Kong hosts battle for promotion to HSBC SWS

For a sixth year Hong Kong has been selected by World Rugby to host the international qualification tournament for the Sevens World Series. In contention are 12 teams representing World Rugby's six regions.

The participating teams in 2018 are Uganda and Zimbabwe (Africa), Jamaica (Americas North), Chile and Uruguay (Americas South), Hong Kong and Japan (Asia), Germany, Georgia and Ireland (Europe) and Papua New Guinea and Cook Islands (Oceania). The teams will vie for the single promotion spot on offer at the World Rugby HSBC Sevens Series qualifier tournament played as part of the Hong Kong Sevens. The winner will be promoted to next year's Series, replacing the bottom-placed team after the final tournament in Paris in June.

Last year Russia was promoted after winning the qualifier in Hong Kong, replacing the relegated Japan.

Established in 1976 and organised annually by the Hong Kong Rugby Union, the Hong Kong Sevens is the world's premier international Sevens event, marking its 42nd year in 2017.

Since 1999, the Hong Kong Sevens has been a part of World Rugby's World Sevens Series. The Hong Kong Rugby Union is the only international rugby union to have hosted two Rugby World Cup Sevens in 1997 and 2005.