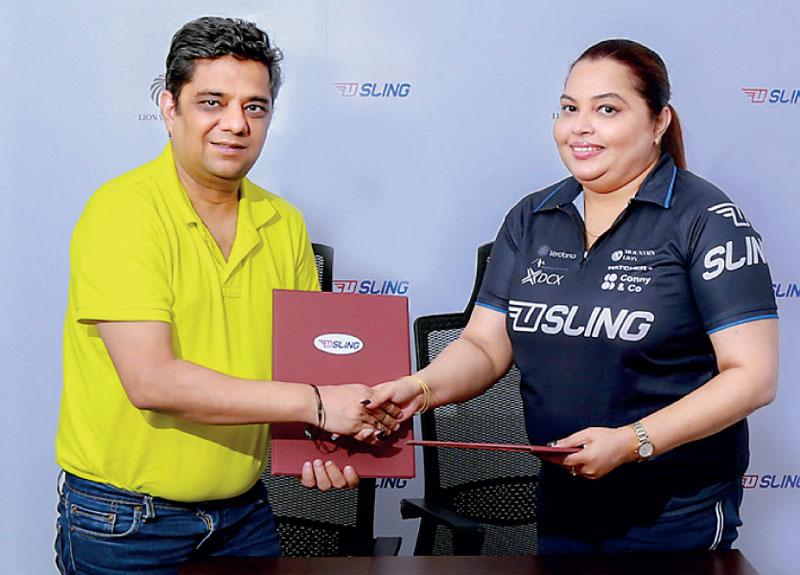 IPG Founder Anil Mohan with Sling Mobility Director Ramisha Karunaratne at the signing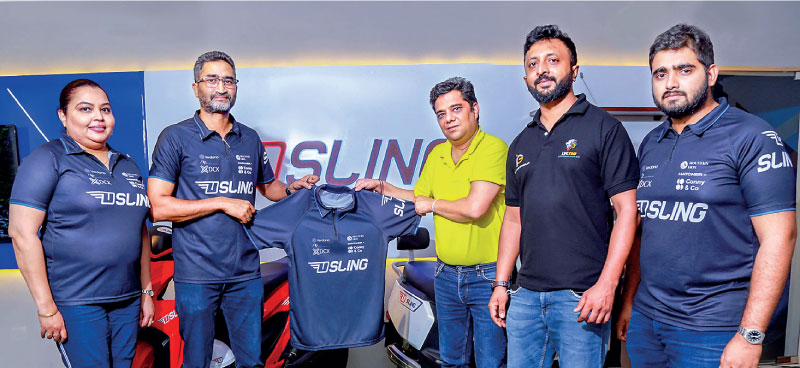 Unveiling Sling partnership L- Sling Director Ramisha Karunaratne , Excom Sling Member Darshan Maralanda, IPG Founder Anil Mohan, IPG Imran Pasha, Sling Thariq Hamad
---
Sling Mobility, one of Sri Lanka's fastest-growing EV two-wheeler and three-wheeler ecosystems, was roped in as Official Partner for the forthcoming Lanka Premier League (LPL) 2023. The league which is in its fourth year is all set to witness a galaxy of global cricket stars fighting for the coveted title.

Announcing the deal IPG Chief Executive Officer Anil Mohan, the rights owner to Lanka Premier League, expressed happiness at the collaboration as it gives more sustainability to this power-packed tournament.

Speaking on the collaboration, Sling Mobility Chief Executive Officer Love Yadav, commented, "Cricket is more than a sport in the South Asian region and has a passionate following. It was about time that a young brand like Sling Mobility launches itself with cricket and a league that is fast gaining prominence across the region and is the pride of Sri Lanka."

This exciting partnership between Sling Mobility and the Lanka Premier League promises to add an extra layer of excitement to the tournament and contribute to the growth and popularity of cricket on the global stage.

"The partnership with Sling Mobility only shows how the tournament is getting bigger with every edition of LPL. The association will go beyond financial gain and in the cause of promoting cricket in the Island country," concluded Anil Mohan.

The tournament comprises Colombo Strikers, Dambulla Aura, Galle Titans, Jaffna Kings and B-Love Kandy, each representing different regions from the Island. Each team will compete in a series of matches to be held in Kandy and Colombo.

The LPL will commence on July 30, while the finals will take place on 20 August 2023. The tournament is expected to reach more than 200 million viewers across the globe through the Star Sports network.